Binky Felstead Slams Cheryl For Posting 'Unrealistic' Pics Of Her Flat Stomach Post-Baby
11 September 2017, 16:15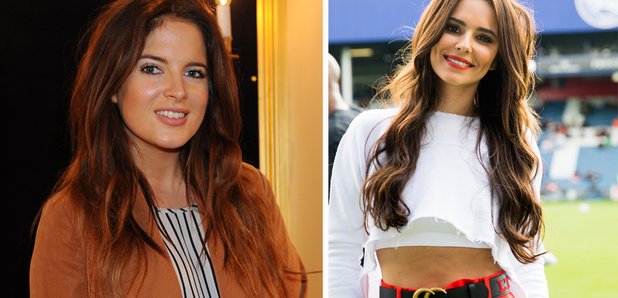 The Made In Chelsea star doesn't think Cheryl's flat tummy is what other mothers want to see.
It might only have been six months since Bear Payne was born, but Cheryl's already been showing off her washboard abs – and it's not gone down very well with Made In Chelsea's Binky Felstead…
The reality star spoke to New! about how Cheryl's setting an unrealistic standard for new mothers to aspire to, explaining, "It's a bit in your face. Cheryl hasn't been in the public eye since having the baby and so she's looking amazing now. That isn't real life.
"I was papped breastfeeding with a blanket over me and looking truly exhausted, and that's what mummies want to see - not someone lounging in the sun. But good on her, you can't bash anyone for wanting to get their body back."
Binky, who has also recently had her first child, made the comments after Cheryl posted a bikini snap on her Insta Story on holiday with Liam Payne last month.
The star has been hitting the gym since having baby Bear and Liam told The Sun, "We have started to do workouts together. She has a system she does and it works very well for her. She's worked very hard for what she's got and it's an inspiration for everyone out there. She inspires me.
"I work out all the time – we're quite a fit family. We're very energetic so we have to find somewhere to fuse that energy."
Everyone's different – some people snap back in no time while others might take a bit longer, the main thing is to make sure it's done sensibly – we recon both Binky and Cheryl look unreal.