Sounds Like Cher Lloyd And Little Mix Have Been Making Plans... We Smell A Team-Up!
24 July 2014, 11:06 | Updated: 24 July 2014, 11:11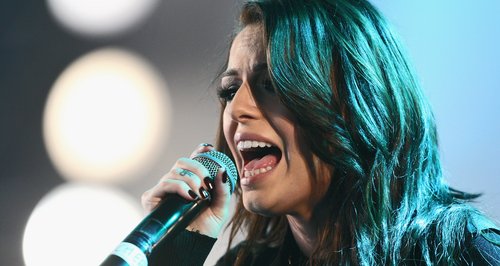 The 'Sirens' star reveals some VERY exciting news about a recent chat she had with the girls.
Do we smell a team-up coming? The answer is most definitely a YES!
Cher Lloyd has just dropped a big hint that her and the ladies from Little Mix have plans to hit the studio one day in the not-to-distant future.
The 'Swagger Jagger' star is back with a new single called 'Sirens', and says she recently caught up with those lovely 'Salute' stars where they ended up chatting about teaming up together!
"I would [love to work with them] and there might be something in the pipeline," Cher told Sugarscape this week. "We've talked, that's all that I'm gonna say.
"We've had a chat and it was really nice to catch up with them and talk about some stuff," the 'I Wish' star explained.
Since the Little Mix girls are currently hard at work on album three, it can't be too far out of the question that they could nab Cher for a studio session and lay down a new track together, does it?
Cher Lloyd plus Little Mix? The sure sounds like a future hit to us… what do you think?
You may also like: