Charlie Puth's Been Sharing Loved Up Pictures Of His Rumoured New Girlfriend, Halston Sage
17 September 2018, 13:00 | Updated: 17 September 2018, 13:03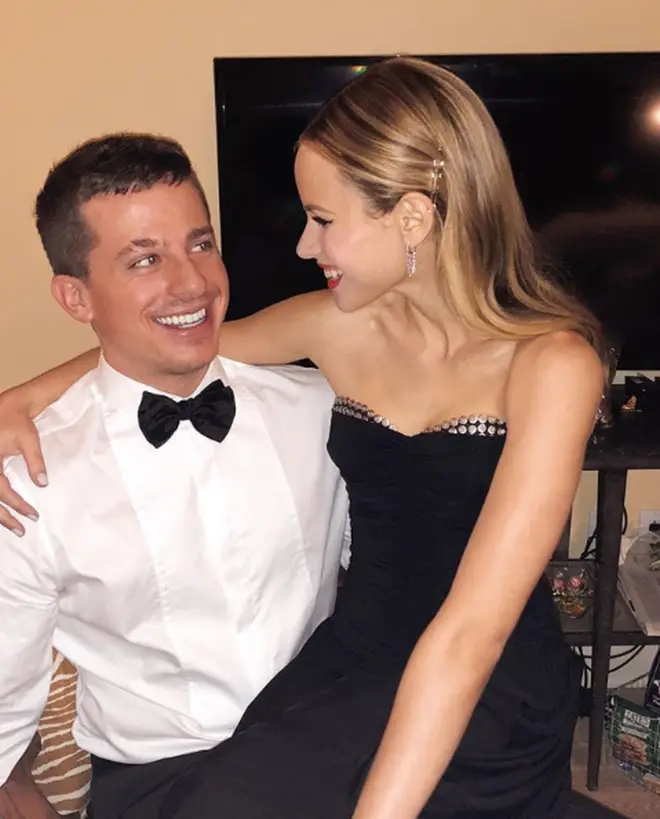 Charlie shared some photos of the actress on his Instagram sparking dating rumours.
Ladies, we can all do a collective sob – it looks like Charlie Puth is off the market, as he is rumoured to be dating actress Halston Sage!
WATCH: Charlie Puth Tearfully Admits He Tried To Help Mac Miller Get "Clean" Before Death
Charlie posted a photo of himself with Halston sat on his lap last week, tagging the actress and has shared another pic of two female hands clasped around his own.
Halston is a 25-year-old actress, who is most famous for her role in the sci-fi series, The Orville, and has appeared in films including The Bling Ring and Bad Neighbours.
Charlie has previously dated Selena Gomez and Bella Thorne, but it looks like his fans are definitely here for his new relationship.
i'm not saying charlie puth and halston sage are the best couple i've ever seen but that's exactly what i'm saying.

— r a n i a :): (@puthington) September 17, 2018
As long as they're happy and love each other I approve of charlie puth and halston sage there I said it

— g (@graygrayb) September 11, 2018
charlie puth and halston sage are together. they look too cute together.

— javiera (@spicehadid) September 11, 2018
charlie puth and halston sage are dating.
my acne disappeared , i have straight a's in school , life is beautiful.

— r a n i a :): (@puthington) September 11, 2018
Things should be serious between Charlie puth and Halston Sage bc Charlie 's dad (Chuck )liked her last post on IG. He didn't do it before. Dad approves. pic.twitter.com/28ZwespCF5

— BadGal4Live (@BadGal4Live) September 11, 2018
CHARLIE PUTH IS DATING HALSTON SAGE ?!! OMG CUTE COUPLE ALERT

— TayEnchanted (@PewLisa) September 11, 2018
News: Charlie Puth and Halston Sage are dating!
Me:
I'm so happy and sad at the same time this is a new feeling I've never experienced before:')pic.twitter.com/G7oNzB55SV

— BellaBravo #CPsecretwifey #CP_FAMILY #PBC 💚 (@Bellabravo97) September 11, 2018
The couple were spotted cuddling up at Fashion Week as well as out and about, seemingly confirming they are in fact together.
The couple have been spotted out together in public a couple of times, but we are already looking forward to their first official appearance!
> Download Our App For The Latest Celebrity News