Cardi B Could Go To Prison After She's Charged With Assault
2 October 2018, 11:14 | Updated: 2 October 2018, 11:18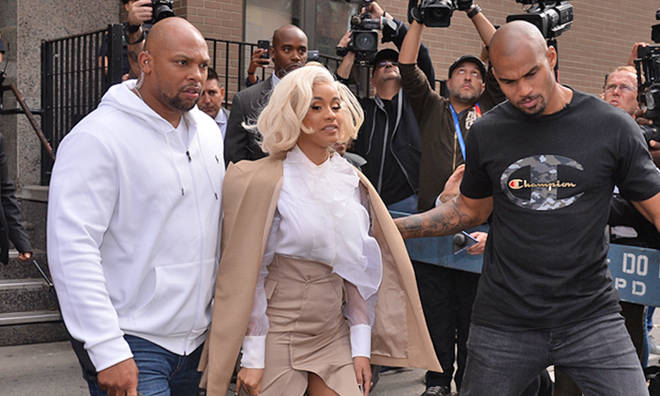 Cardi B was charged with assault following allegations that she'd ordered an attack on two people at a New York strip club in August 2018.
Cardi B handed herself into police recently and has now been charged with assault and reckless endangerment followng claims she organised an attack on two barmaids at New York strip club Angels, just weeks after getting into a fight with Nicki Minaj at New York Fashion Week.
> Cardi B's Sister Has Savagely Dragged Nicki Minaj On Instagram
The 'I Like It' rapper is set to appear in court later this year and faces a trial to prove her innocence with many fans worried that Cardi could be sent to prison if she's found guilty.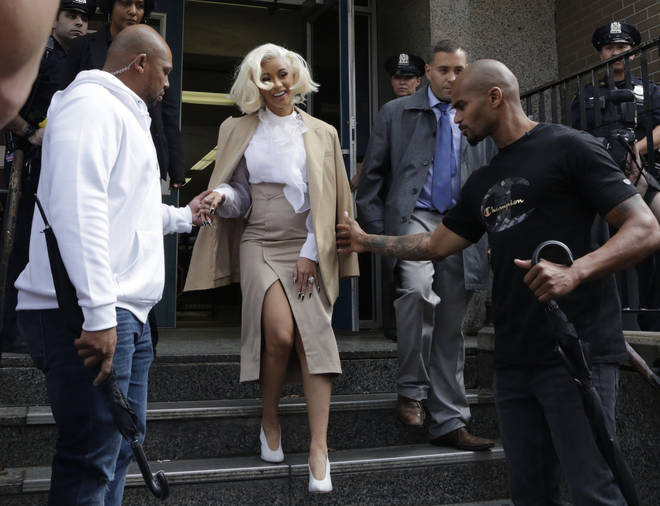 The two barmaids who claim they were assaulted were sisters Jade and Baddie Gi and reports have suggested that Cardi ordered the attack because she believed that Jade had slept with her husband, Migos star Offset.
Migos had been performing a show at the club and Cardi B was in attendance watching her husband when the alleged assault took place. A police spokesman claimed Cardi was "throwing chairs, bottles and hookahs [smoking pipes] in the club at 3 a.m."
Cardi B's attourney Jeff Kern told waiting press outside the police station, "We're aware of no evidence that she caused anybody any harm on that night. We expect that the matter is going to be resolved expeditiously."

Speaking out on behalf of the alleged victims, attourney Joe Tacopina said, "Cardi B ordered and committed violent assaults against my clients, and is being called to justice for her crimes. Apparently, she thinks her celebrity status puts her above the law, since she has bragged to multiple people and on social media that she orchestrated these vicious attacks."
He went on to add, "But reality is setting in, as justice does not care whether her name is Cardi B or Carly B, and she will now answer for her crimes."
The assault charge comes just weeks after Cardi B was caught on camera getting into a fight with Nicki Minaj at New York Fashion Week, which ended with Cardi throwing a shoe at the 'Queen' rapper.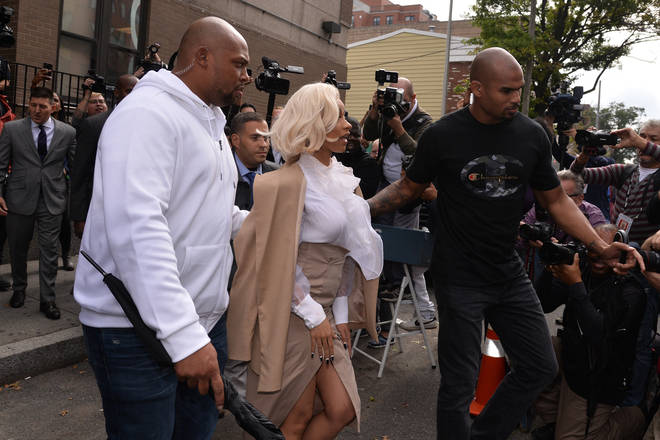 Cardi B only gave birth to daughter Kulture back in July 2018 and only released her debut album in April, so it's been a rollercoaster year for the 'Bodak Yellow' star.
Currently no date has been set for Cardi B's assault trial.
> Download Our Free App For All The Latest Cardi B News!