People Legit Still Don't Know Who Jeffery Is From Camila Cabello's 'Havana' Lyrics
2 March 2018, 13:31 | Updated: 2 March 2018, 16:35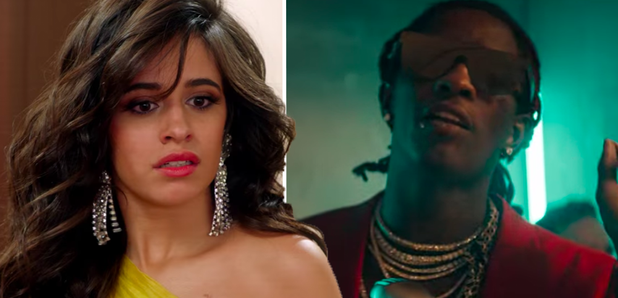 It's the biggest hit of the decade... but there's still some who just don't get it.
'Havana ooh nah nah... half of my heart is in Havana ooh nah nah' - we all know it, we all love it. However if you are telling us that when Young Thug starts his verse on the Camila Cabello anthem and you don't shout the name 'Jeffery' then you're lying.
> Download Our App RN To Get ALL Your Camila Cabello News
But to everyone's disbelief there are still some people in the world who don't understand who Jeffery is... it's time for some education.
who is jeffrey tho??? in like havana who is dis jeffrey dude

— twillie (@irreverentboy) January 14, 2018
Who's Jeffrey that young thug raps about in Havana? #AskCamila

— Kristina (@Kristi1455) January 20, 2018
I don't understand the "Jeffery just graduated, fresh on campus," part of Havana. Like I'm proud of Jeffery and I wish him the best in his future but what's he doing in this song?

— Allison (@ACN716) February 18, 2018
It might sound like a very simple answer but, Young Thug IS Jefferey. In fact, Thugger's full name is Jeffery Lamar Williams and he's simply calling out his own name (you have to love a little self promotion every now and then).
Yup, there's no secret meaning. It's the equivalent of Jay-Z calling out 'Hov!' or Lil Yachty shouting 'Lil Boat!'. Simples.

> We Promise Camila Cabello's Global Awards Acceptance Speech Will Have You In Stitches
Let's face it, 'Havana' is an absolute bop but Thug's Jeffery lyric has taken on a life of it's own.
How Young Thug said Jeffery in Havana should be the default pronunciation.

— Human. (@_feoluwa) February 7, 2018
The reason why i love listening to Camila's song Havana: JEFFERY

— B.A.B.Y (@kiingofwakanda) January 9, 2018
You NEED to watch Camila finishing the lyrics of Ed & Shawn anthems!