Camila Cabello Finally Reveals Why We Won't Be Getting That Song With Ed Sheeran
29 January 2018, 13:14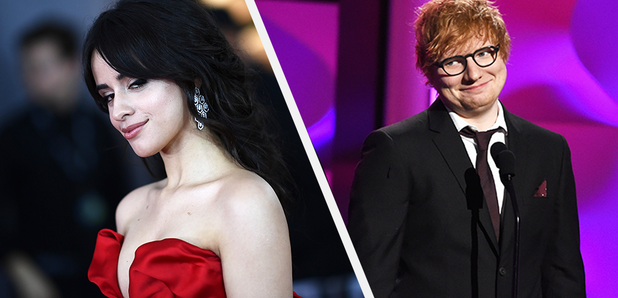 Her reason is pretty reasonable to be fair.
Ed Sheeran may be one of the biggest names in the music game but that doesn't make him exempt from being dropped off people's albums and Camila Cabello has revealed why her tune with Ed didn't make the cut.
Speaking to Billboard, Camila explained why she wasn't feeling the shape of her song with Ed when the album was put together.
Admitting that it was understandably "really hard" to tell him that their song had been dropped, she explained: "It's like one of those weird things because I love him so much and he's been one of my musical heroes and he knows that."
She added, "So I felt kinda weird... but at the end it just didn't fit sonically with the album, even though it's such a great song, it just felt like the only one that felt like it was on another kind of album."
The fact that Camila says that the song sounds like it could be on another album means that we can hopefully hear it in the future, right?
Wrong. Or at least we're not going to hold our breath as the 20-year-old added that she wants to do something else with him in the future if he accepts her request. Perhaps they'll re-write the song that didn't make the cut?
Let's wait and see what happens.
> We've Got All The Camila-y Goodness You Could Possibly Want Over On Our App So Get Downloading!
In the meantime, listen to a snippet of the track here...