Calvin Harris Reveals Which Artist Makes Him Nervous In Our EXCLUSIVE Chat...
11 July 2016, 14:15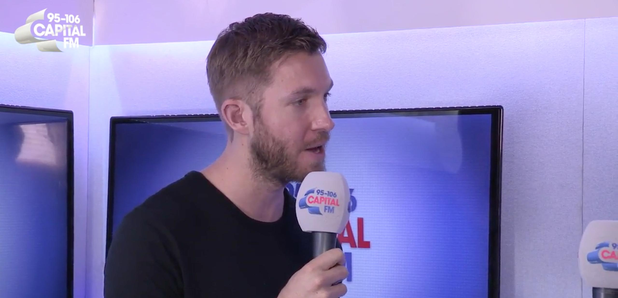 You're one of the world's most famous DJs and you've worked with some of the biggest artists around, so nothing should phase you right? Wrong!
When Capital's Roman Kemp had an exclusive chat with Calvin Harris ahead of his headline set at Wireless festival he let us in on a little secret.
It is in fact Rihanna who makes the Scottish DJ nervous and he told us about the 'insane process' of making their recent smash hit 'This Is What You Came For'.
"That was an insane process. I first played the track to her in November – I drove down to her house and played it to her in real life cos she doesn't get emails" Calvin tells Roman.
"I was just playing this track like 'What does everyone think of this?'. That was nerves."
The 'Feel So Close' DJ has worked with everyone from RiRi and Rita Ora to Ellie Goulding and most recently Dizzee Rascal on their track 'Hype'.
Talking about working with the East Londoner, Calvin said "He came in with a couple of verses and one of them was a little bit comedic."
"It was good though cos we worked it out together. It was a collaboration, you know, in the truest sense of the word."
Check out the full interview between Calvin and Roman below...
Tap to add 'CapitalFM' on Snapchat to watch the whole of our story back from backstage at Wireless!
Calvin took over our Snapchat backstage btw, add 'CapitalFM' or tap: https://t.co/oU9AA2MJFH #WirelessOnCapital pic.twitter.com/89mKShdHoH

— Capital (@CapitalOfficial) July 8, 2016