This Amazing Theory 'Proves' That Calvin Harris' Next Single Will Feature Demi Lovato
8 September 2016, 17:18 | Updated: 9 September 2016, 09:49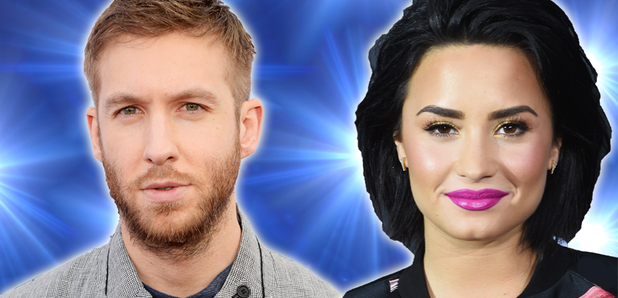 Well we're pretty convinced...
So there are tonnes of theories flying around about Calvin Harris' next single online right now.
Having dominated the charts with all of his recent releases, you can be pretty sure it's going to be huge.
But the questions that are being asked are about who the guest vocalist will be.
Having worked with the likes of Rihanna, Tinie Tempah and Dizzee Rascal on recent tracks, Calvin has got an incredible track record.
So when we heard that he might be working with Demi Lovato, we were obviously pretty excited!
Fans have been intensely speculating about Demi's involvement in the track and this theory actually has us thinking that she is very likely to be involved.
Firstly, Demi just followed Calvin on Instagram...
Demi started following Calvin Harris on Instagram pic.twitter.com/HevZxuJkaj

— Demi Lovato News (@justcatchmedemi) September 6, 2016
But that's probably not enought to convince you.
So how about the fact that Demi's been tweeting the lyrics to Calvin's track 'TIWYCF'...
And everybody's watching her, but she's looking at you..

— Demi Lovato (@ddlovato) September 6, 2016
Still not fully convinced?
Well what about when you find out that Calvin liked Demi's lyrics tweet and she didn't even @ him...
Calvin Harris liked Demi's tweet: https://t.co/aSvVNsBmWo pic.twitter.com/FLgm5wWgx3

— Demi Lovato News (@justcatchmedemi) September 6, 2016
OK surely you're starting to believe it now right!?
Well when you think that Demi and Calvin are both very anti-Taylor Swift, it begins to make a lot more sense.
Plus Calvin is reportedly dating Demi's BFF Eiza Gonzalez, so it's all becoming clear.
We'll wait for an official announcement though as it seems there is defo a new track on the way soon after Calvin tweeted this suspected artwork...
September 6, 2016
Bring it on!
You may also like...