Calvin Harris Has Finally Confirmed His Collaboration With Frank Ocean!
22 February 2017, 11:16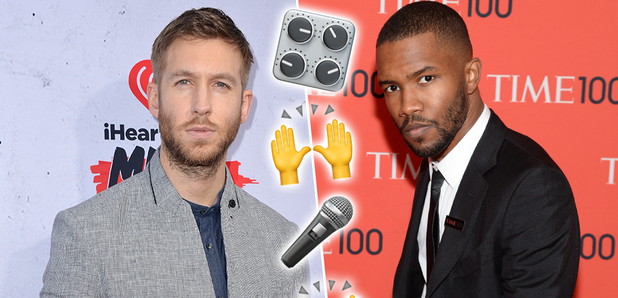 He's already promised we'll be getting 10 bangers in 2017 - and here's a snippet of the latest!
If he's not preaching the importance of leg day, or just being a general LAD, Calvin Harris is pretty much the king of Snapchat - and now he's treating us to a sneaky listen to his next collaboration!
Cal was spotted with the musically gifted Frank Ocean back in June 2016, with rumours of the Scottish DJ workin on Frank's Blonde album.
Well it looks like the pair really hit it off, and Frank Ocean has lent his vocals to an as-yet untitled track! Calvin was listening to the song whilst cruising around LA (where it was 14-degrees, don'tcha know?) and massively got our hopes up.
@CalvinHarris any new upcoming tracks this year?

— Khant Thu (@khantthu27) January 23, 2017
January 23, 2017
Calvin's already let slip that he'll be dropping 10 new tracks throughout the year - and now we've got confirmation that 'Slide' is coming!
CALVIN HARRIS // FRANK OCEAN // MIGOS pic.twitter.com/UvsJzm9F6k

— Calvin Harris (@CalvinHarris) February 21, 2017
The track doesn't have a confirmed release date yet, but we do know that it features vocals from Frank Ocean and Migos.
Check out the latest New Music releases to keep your playlist on point!
You May Also Like...