OUCH! Watch Calvin Harris Damage His Super-Expensive Range Rover Trying To Escape The Paparazzi
28 June 2016, 10:04 | Updated: 28 June 2016, 10:05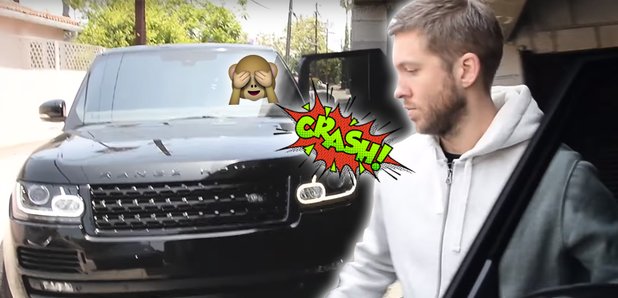 Hope that doesn't hurt your no claims, Cal!
Just weeks after being involved in a pretty serious car accident, Calvin Harris has had even more trouble behind the wheel...
Whilst trying to escape a paparazzo outside his gym in Beverly Hills, Calvin managed to reverse into a wall with the rear door of his luxury Range Rover still open - and the CRUNCH will even make YOUR wallet cry!
After a heated exchange with the x17 photographer, who was questioning him on his love live post-Taylor Swift, Calvin actually went on to apologise!
I got mad as hell at a paparazzi today, I'm sorry, you did make me back into a wall but I know you're just doing your job and I apologise

— Calvin Harris (@CalvinHarris) June 27, 2016
What a gent... with no doubt a hefty repair bill.
Calvin's latest single, 'Hype', with Dizzee Rascal dropped last Friday.
You May Also Like...