Calvin Harris Broke Down How To Record 'Slide' And It's Just The Most Damn Fascinating Video Ever
20 March 2017, 07:53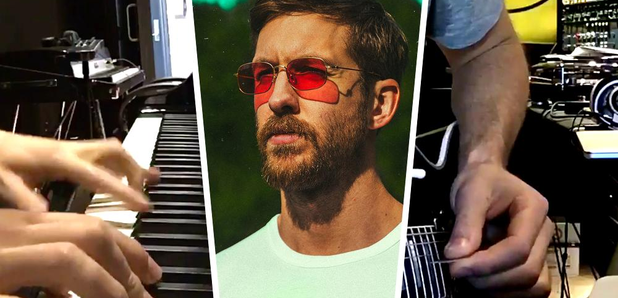 We didn't think it was possible, but our love for this song has increased by about 39,295,495%.
When it comes to talent, some people have it all, and some of us, well, don't. Like, we could burn cereal. So when we saw Calvin Harris upload a two minute, 12 second-long video of his behind-the-scenes look at recording 'Slide'*, we knew exactly how much talent he had.
* And by "video", we of course mean "ground-defying masterpiece".
How I made Slide pic.twitter.com/dwu1NgVwFL

— Calvin Harris (@CalvinHarris) March 19, 2017
The footage opens with the Scottish DJ playing those iconic notes on piano and guitar, as he mixes what we now know as 'Slide'. He then does some stuff on the computer and merges it all together; something which totally blew our minds.
But the real bit that will give you all of the feels is Frank Ocean's isolated vocals on top. Just. Wow.
Pic: PA Images
Don't believe us? We're not the only one fangirling over this breakdown of the song; fellow DJ Eric Prydz and even James Corden got in one the hype, both declaring how much they love it.
@CalvinHarris love this tweet.

— Eric Prydz (@ericprydz) March 20, 2017
Love this. https://t.co/8jmr4QKX5C

— James Corden (@JKCorden) March 19, 2017
Now, we'll just patiently refresh Twitter until Calvin Harris does this with every single one of his songs.
You May Also Like...