Wait, What? Has Calvin Harris Banned Taylor Swift From Writing Songs About Him?!
14 April 2015, 12:26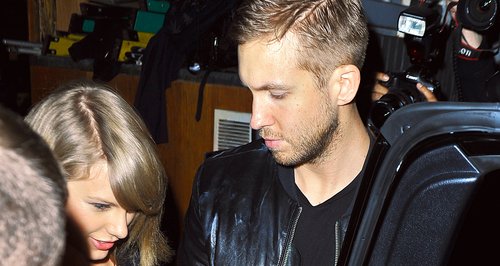 The superstar DJ has apparently asked TayTay not to write about their relationship if they break up in the future – but a musical collab might be happening soon!
If the rumours that Calvin Harris and Taylor Swift are dating are true, they're pretty much the hottest (and tallest!) celeb couple of the moment – but don't expect to hear any songs about Calv if they break up!
Yep, TayTay who is famous for her break up ballads, has apparently been banned from writing songs about Calvin if the pair break up – awk!
A source close to Calvin told The Mirror, "It was the white elephant in the room, but it's been on his mind, so he confronted her about it last week, telling her he doesn't want her to do that to him."
"[He] doesn't want to join the ranks of Swift refugee boyfriends who've been humiliated by one of her revenge songs."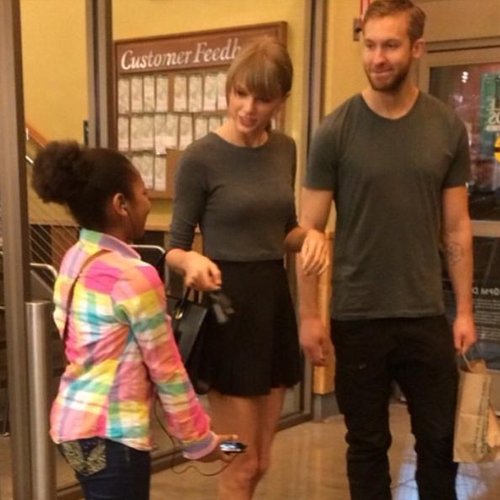 While he's not keen on being the subject of one of her songs, Calvin's apparently a lot more keen to team up with T-Swizzle on a joint track.
Another source previously claimed, "Calvin doesn't just want to date Taylor. He's desperate to make sweet music with her. With his beats and her pop melodies, Calvin thinks they could produce a number of big hits together, and he's always been a big fan of Taylor's work."
"At the BRITs they discussed the possibility of exploring that, as well making sure they meet up in the U.S. in between his regular DJ residency at Hakkasan in Las Vegas. It could be the start of a beautiful relationship professionally and personally, both are very talented artists and it would be a dream for their record labels if they teamed up."
MAKE IT HAPPEN, GUYS!