BTS Just Gave The Most Powerful UN Speech About Self-Love
25 September 2018, 10:54 | Updated: 25 September 2018, 11:11
BTS gave an emotional speech to the United Nations about loving yourself and became the first K-pop group ever address the political gathering.
BTS are currently sharing their brilliant live show with the world on their 'Love Yourself World Tour', but the K-pop group took some time out to make an important and powerful speech about self-love to the United Nations.
> BTS Girlfriends: Complete Dating History Of The K-pop Group
RM was the member of BTS who gave the brilliant speech and he even referenced the support of fans, known as the BTS ARMY, for helping the group truly love themsleves.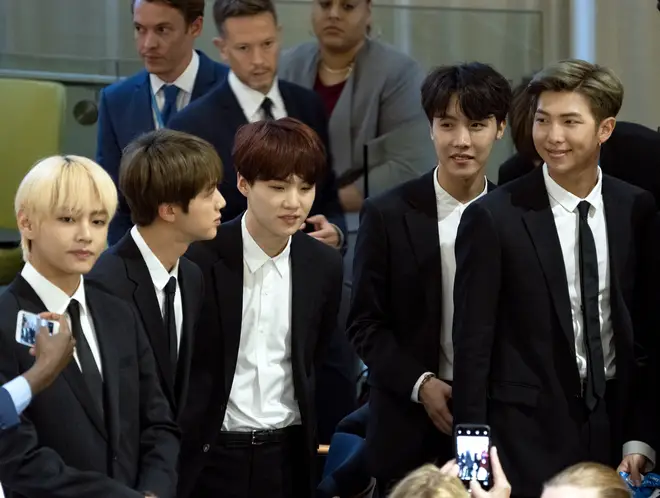 Amongst his powerful specch you can see in the video above, RM says, "After releasing our Love Yourself albums, and launching the Love Myself campaigns, we started to hear remarkable stories from our fans all over the world how our message helped them overcome their hardships in life and start loving themselves."
"Those stories constantly remind us of our responsibility. So let's take our one more step. We have learned to love ourselves, so I urge you to speak yourself. I like to ask all of you 'What is your name? What excites you and make your heart beat? Tell me your story.' I want to hear your voice. I want to hear your conviction. No matter who you are, where you're from, your skin color, your gender identity, just speak yourself. Find your name and find your voice by speaking yourself."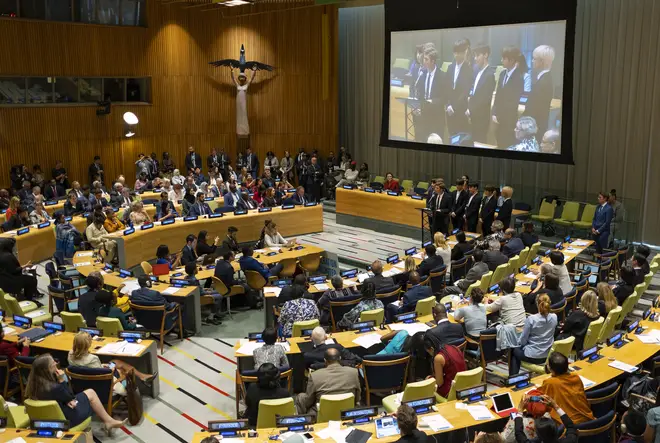 RM added, "BTS has become artists performing in those huge stadiums and selling millions of albums right now, but I am still an ordinary 24-year-old guy. If there's anything I've achieved, it was only possible that I have my other BTS members right by my side, and because of the love and the support that our ARMY fans all over the world make for us."
The BTS star's powerful closing statement certainly pulled at our heartstrings, as he stated, "I'm Kim NamJoon, and also, RM of BTS. I'm an idol, and I'm an artist from a small town in Korea. Like most people, I've made many and plenty mistakes in my life. I have many faults, and I have many more fears, but I'm gonna embrace myself as hard as I can, and I'm starting to love myself gradually just little by little. What is your name? Speak yourself. Thank you very much."
There are many reasons why the BTS ARMY love these 7 guys and when they do things like this, it's easy to see why.
> Download Our Free App For All The Latest BTS News!