Bruno Mars And Rihanna Revealed As 2013's Most Pirated Artists
2 January 2014, 10:57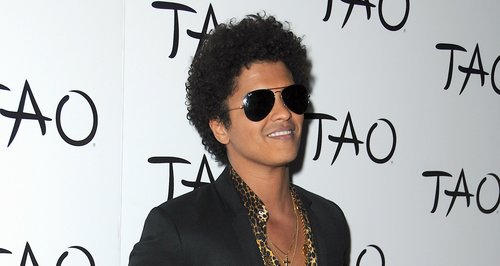 The 'Unorthodox Jukebox' star saw his music illegally downloaded a massive 5.7 million times last year.
Bruno Mars and Rihanna have been named as the most pirated artists of 2013.
Data tracked through BitTorrent revealed that the 'When I Was Your Man' singer's music saw 5.7 million illegal downloads.
Bajan star Rihanna was close behind with 5.4 million and Daft Punk in third with 4.8 million.
"Of course we don't condone piracy, but what is clear is that BitTorrent data offers a granular insight into a band's fan engagement," said Gregory Mead from MusicMetric. "You can see where people live and if you know where your fans are, you can plan a tour and engage with them."
The Top 20 most pirated music stars of 2013 are as follows:
1. Bruno Mars - 5,783,556
2. Rihanna - 5,414,166
3. Daft Punk - 4,212,361
4. Justin Timberlake - 3,930,185
5. Flo Rida - 3,470,825
6. Kanye West - 3,199,969
7. Eminem - 3,176,122
8. Jay Z - 3,171,358
9. Drake - 3,139,408
10. Pitbull - 3,138,308
11. One Direction - 2,920,445
12. Maroon 5 - 2,857,652
13. Zedd - 2,828,764
14. Nicki Minaj - 2,681,177
15. Adele - 2,594,275
16. Avicii - 2,562,151
17. David Guetta - 2,441,235
18. Linkin Park - 2,352,385
19. Pharrell Williams - 2,336,996
20. Katy Perry - 2,318,740