11 Times Britney Spears Proved She Was Just WAY Too Real
24 July 2015, 12:39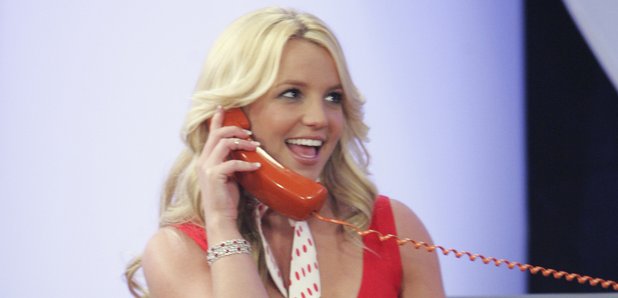 Oh hey girl! Even Britney Spears takes a day off from being all glam and stuff from time to time.
Ok so Britney Spears may just be THE realest celeb out there, with mountain hikes and trips to the supermarket our girl knows how to make time for realness... that's when she's not driving around in a Masarati of course...
#OffDutyBritney is our favourite!
Girl loves herself some Captain Crunch, and double iced Oreos!
Scandalously Britney's shopping list got leaked, and now we all know exactly what Britters stocks in her fridge, and it's surprisingly boring.
Not @ Britney's shopping list bring revealed pic.twitter.com/jey7q250Ot

— †Jaiden Del Rey † (@TeenSuccubus) July 15, 2015
Britney flies coach to Hawaii! And doesn't even look sad to have to share a cabin with a bunch of normies.
Even we're sad when we have to fly coach! Not that we've ever known any different, *sigh.
Off to Hawaii! pic.twitter.com/EiRTd0Ayv6

— Britney Spears (@britneyspears) July 22, 2015
And not forgetting that time Brit just-wanted-fried-chicken!!
Forget sushi or steak, someone get the woman a KFC.
If it's good enough for us on the bus, it's good enough for Britney to do her own make up.
Repping women everywhere, Britney does her OWN make up, like it's no big deal!
Swapping her heels for trainers, Britney goes on mummy duty.
And nothing says yummy mummy like a day out at Disney Land.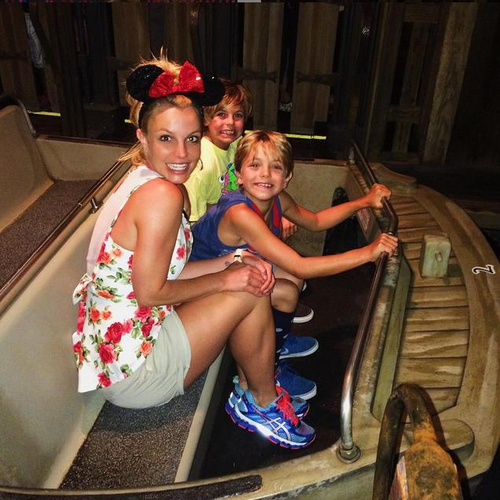 You may WANT a Maserati but Britney knows the real value for money lies in a smart car.
Eco-friendly. As well as saving the Earth with this eco-friendly smart car Britters never struggles to find a parking spot with this miniature ride.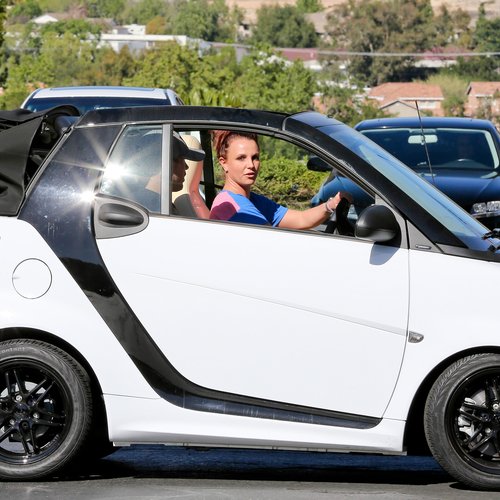 Picture: Splash
It's Britney - just grabbing a Starbucks and going about her day- b***!
We all know there's nothing like an iced mocha frappuchino to get your day started right.
Picture: Getty
And sometimes a girl's just got to kick back and scoot like no ones watching.
Watch out for the cars there, Britney.
Plus when you need advice, everyone knows who their girl is to talk to.
#PhilosophicalBritney is our fav.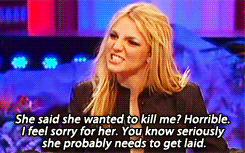 Working out is just another thing Britney manages to make time for in her busy schedule.
Keeping fit is no problem when you've got fresh air and a mountain on your door step.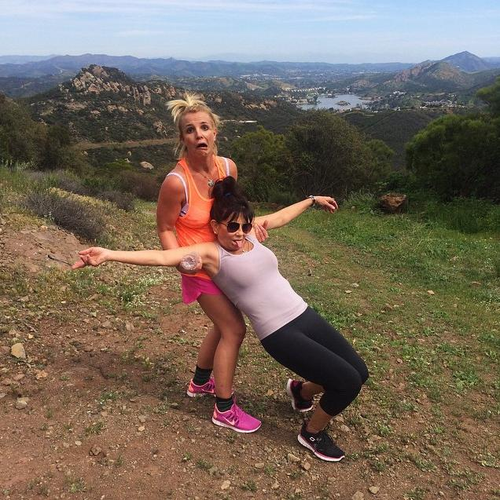 But HOWEVER normal she may be, when Britney turns it on...
There's no way she could shine any brighter.
You may also like...
WATCH: Check Out The MANY Faces Of Britney Spears