WATCH: Phil Coulson From Marvel's Avengers Just Performed Britney Spears' 'Toxic'… In Costume!
19 April 2016, 14:18 | Updated: 19 April 2016, 17:28
Clark Gregg just #owned Britney and the image will be BURNED into your brain forever.
OK we weren't expecting to see this but now it'll basically NEVER be out of our minds. The Avengers star Clark Gregg covering Britney Spears. Yep, that just happened.
The US actor famed for his role as Agent Phil Coulson in Marvel's Avengers film series and Agents Of S.H.I.E.L.D. TV series - hit the stage of Spike's Lip Sync Battle this week, and we will never forget it.
Dressed up in the classic Britney blue air hostess outfit, Clark hit the stage to perform 'Toxic' in all it's glory. This image will be BURNED into our brains forever.
We'll never be able to look at Coulson the same again…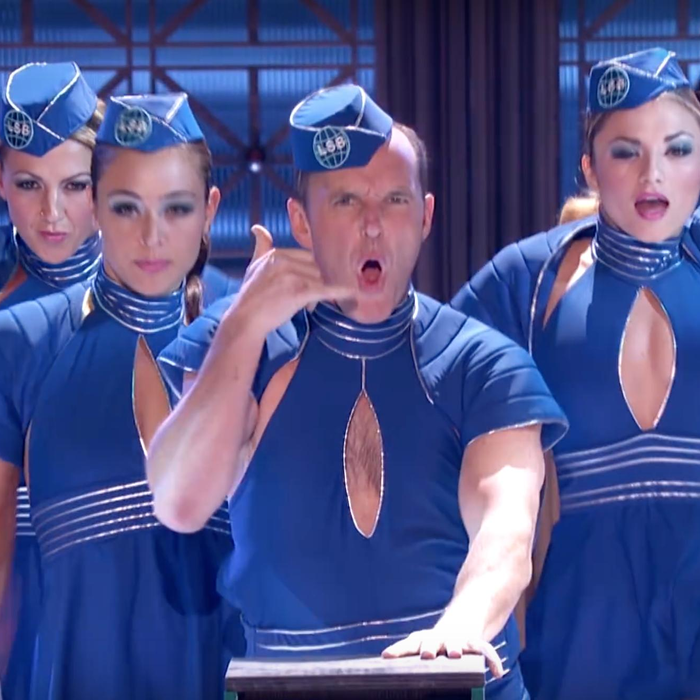 You may also like...