WATCH: This Britney Spears Themed Pregnancy Announcement Is Actually Hilarious
18 June 2015, 14:07
Baby One More Time-Pregnancy Announcement by Vintage Marquee Lights with the music of Britney Spears
05:55
This couple channeled all of Britney's hits from 'Oops I Did It Again' to 'Pretty Girls' to announce their second pregnancy, and we're kind of obsessed.
As far as pregnancy announcements go, this one is definitely one of the weirdest we've seen… but it's also kind of brilliant and hilarious too…
Jerrad and Machel Green announced their second pregnancy via the medium of Britney Spears parody – and channeled all her biggest hits including 'Oops I Did It Again', 'Toxic' and even 'Pretty Girls'.
While we reckon their future offspring is probably going to be mortified at watching mum and dad dance about, you can't deny that the clever choreography and lyrics are pretty genius.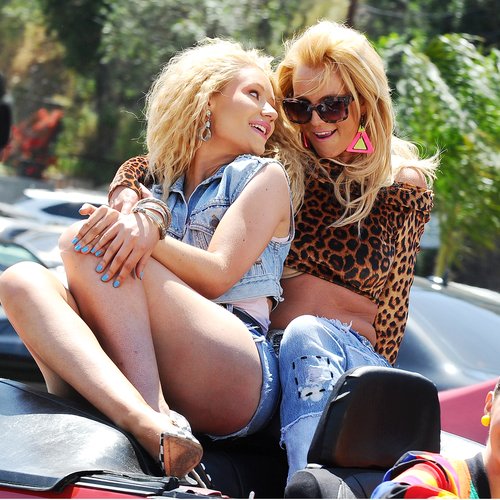 We're also pretty obsessed with the way Machel manages to imitate Britney's singing style too – there's definitely a career as a Britney impersonator out there for her if she wants it.
The couple revealed the video on Youtube with the caption, "Ok, we couldn't just announce our pregnancy the "normal" way! You know us better than that! Being huge fans of Britney Spears, we couldn't think of a better way to share our excitement."
Good luck, guys – we can't wait to see the video you'll come up with when the little one is born!