Britney Spears' New Song 'Ooh La La' Needed "Sexy" Lyrics Toning Down For Smurfs Movie
1 August 2013, 14:09
The US star's latest single was apparently too raunchy when written, reveals songwriter Bonnie McKee.
Britney Spears' latest single 'Ooh La La' apparently needed serious work to the lyrics in order to make it "Smurfs Friendly".
The track accompanies the soundtrack to the new movie and was written by Bonnie McKee.
She told MTV News that originally it was a "sex-drenched" tune that had to be worked on in order to suit the tone of the movie.
"I actually came in and was the doctor behind it. A lot of it was already written. It was a great song to begin with," she told. "They wanted it for the Smurfs movie, and it was originally pretty sexy.
"I was like, 'OK, how do I take this sex-drenched song and make it Smurfs friendly?"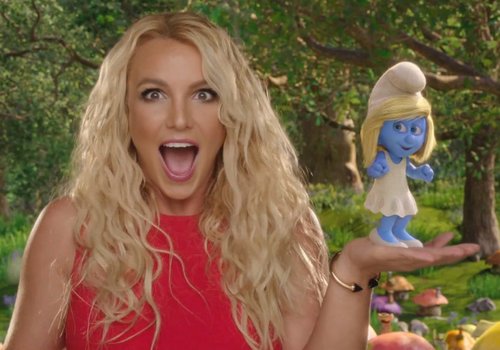 In terms of changing the lyrics, she said it was a fun and rewarding task.
"So, it was just kind of fun to find double entendres to put in there and kind of trick the parents into thinking it's kid friendly," the star added.
Meanwhile, Bonnie has also recently been teasing the latest material from Katy Perry – who announced her new album 'Prism' this week.