Britney Spears Day? Yep, She's Getting Her Own Holiday In Las Vegas!
27 October 2014, 10:38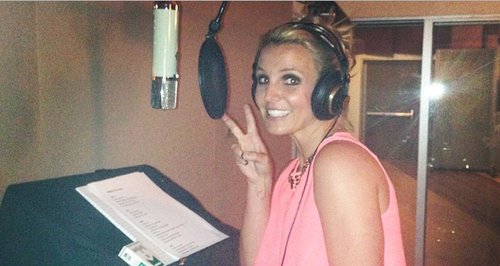 The 'Piece Of Me' star is getting her very own day with a celebration on the Las Vegas strip. Go, Britney!
The next big holiday coming up is Halloween, but there's another big day between that and Christmas – Britney Spears day on the 5th November!
Yep, Britney is getting her own holiday – in Las Vegas at least. The party town is honouring Britney with her own day in celebration of the impact she has had on Vegas since beginning her residency at Planet Hollywood in December 2013.
Billboard reports that Clark County Commission Chairman Steve Sisolak will present Britney with an official proclamation, as well as the Key to the iconic Las Vegas Strip.
Britney tweeted her excitement at having her very own holiday:
#BritneyDay in LV, Nov 5th! What an honor!! Can't wait to celebrate with you Vegas See y'all there?? http://t.co/AKI2bxZg5X

— Britney Spears (@britneyspears) October 23, 2014
The day will be marked with a massive celebration of all things Britnet on the Strip, and anyone whose name is actually Britney (with any spelling) will get a surprise – and the first 100 Britney's to turn up will get free tickets to her 'Britney: Piece Of Me' show.
Other Britneys will get free merchandise and will also have access to priority viewing areas for 'Britneys' only – so if you happen to share a name with Ms Spears, you know the place to be on 5th November!
You May Also Like: