WATCH: Britney Spears Gives Jimmy Kimmel A Wake Up Call From HELL, With Disco Lights & Semi-Naked Dancers!
Britney Spears Pranks Jimmy Kimmel in the Middle of the Night
03:07
Although, if we were woke up to Britney Spears serenading us at the end of our bed, we wouldn't complain.
King of the Viral Video, Jimmy Kimmel, has already been woke up by Rihanna, jumping and dancing on his bed. The talk show host can rest assured that no-one will ever break into his house and sing him awake ever again. Or so he thought.
While promoting her new single, 'Make Me', Britney snuck into Jimmy's house, teamed with a mass of topless dancers and a man coated in tinsel and flashing neon lights. (We can assume he didn't want his face to be in shot, for obvious reasons.)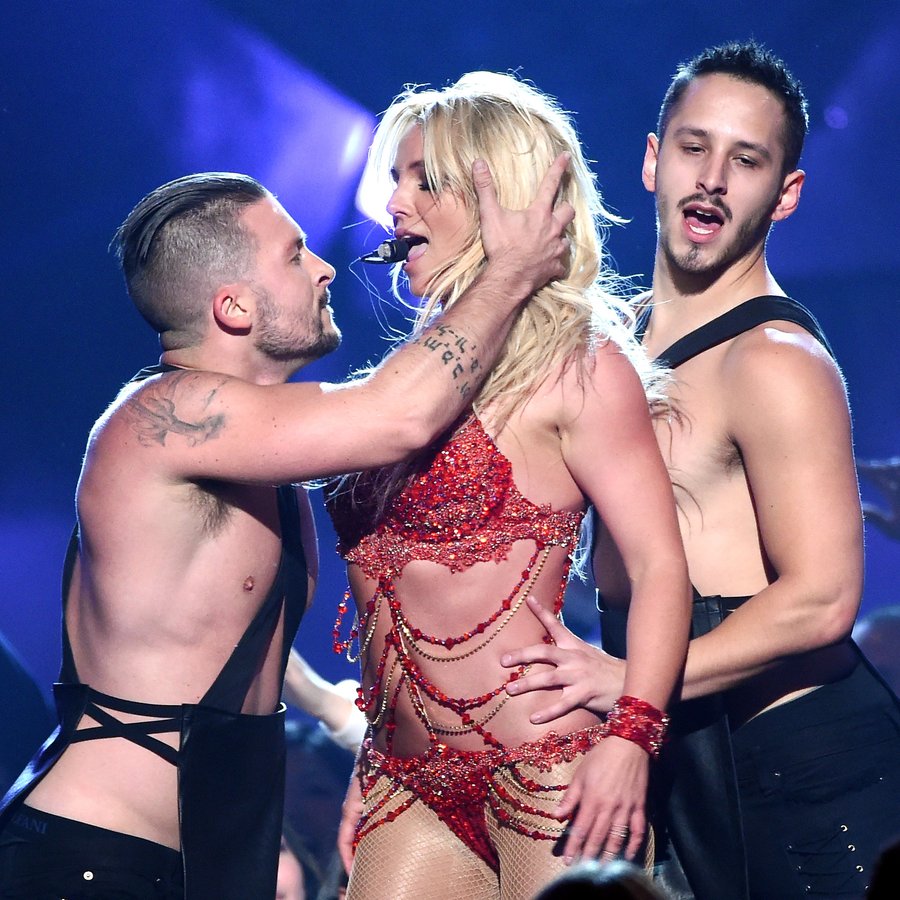 The group sprawl over a sleeping Kimmel, while blaring out her latest hit, and... WARNING: It does contain all of the thrusting imaginable. He takes it like a true pro, and as for Britney - can we just appreciate how much of a great mum she is when she starts to squeal with joy and stops to say "There are kids here! We gotta be quiet"?
Yes, @BritneySpears did break into my bedroom in the middle of the night…https://t.co/uxJFn3LKGq

— Jimmy Kimmel (@jimmykimmel) August 4, 2016
You May Also Like...