Britney Spears Writes Love Letter About Adele: "Her Songs Put Me In A Trance"
12 April 2013, 12:11 | Updated: 12 April 2013, 12:54
The 'Criminal' singer has been praising the British star in the new edition of Elle magazine.
Adele has received high words of praise from fellow female singer Britney Spears who penned an open letter about the British singer for the new edition of Elle magazine.
The 'Someone Like You' singer covers the latest Women In Music edition of the publication – which features tributes from stats such as the '…One More Time' singer.
"Her voice is just not like any other voice out there," she says in the letter. "It draws the emotion out of you. A lot of her songs kind of put me in a trance.
Britney also recalled her first meeting with the singer and said it was even better than she had imagined.
"We were both at the VMAs, and they were like, 'Do you want to meet Adele?' And I was like, 'Um, yes!'," she recalled. "She was even better than I imagined, in person – she's so incredibly down-to-earth.
Check out a picture of Adele posing for Elle below: (Picture: Thomas Whiteside/ELLE)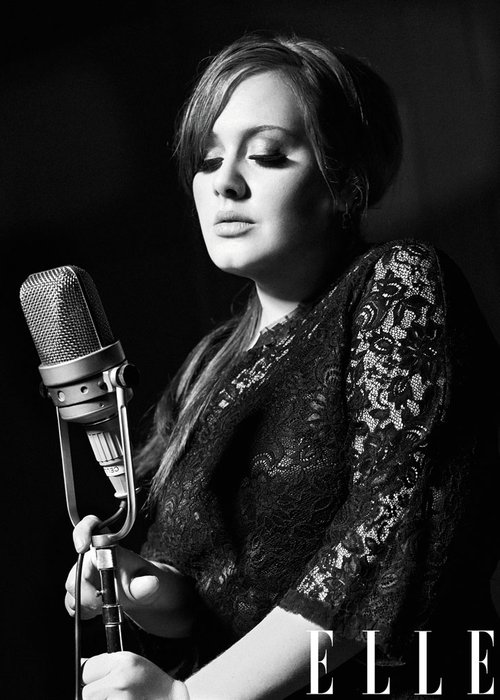 Britney continued: "You can tell she hasn't gotten caught up in that pop music machine thing – which is easy to get caught in – and she hasn't just listened to what executives were telling her to do.
"All of her stuff is hers, and that's really amazing."

Meanwhile, Britney is currently working on her new studio album and has teamed up with 'Scream & Shout' collaborator Will.i.am for the record.