Beyonce And Miley Cyrus Make TIME's 100 Most Influential People In The World 2014 List
24 April 2014, 14:40 | Updated: 24 April 2014, 14:44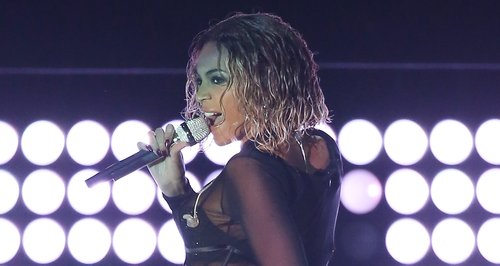 The 'Drunk In Love' singer stars on the cover with Pharrell also featuring in the list.
Beyonce is the star of TIME's 100 Most Influential People In The World 2014 cover.
The 'Love On Top' star adorns the front of the publication wearing a floaty see-through top above a two-piece white outfit.
The singer was praised in the publication by American Businesswoman Sheryl Sandberg who claims Beyonce "doesn't just sit at the table – she builds a better one."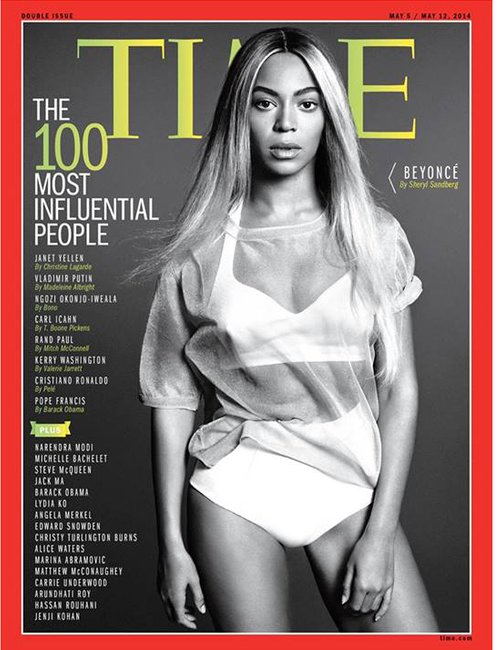 (Picture: Courtesy of TIME)
The singer has enjoyed huge success from her mystery album release to touring the world with 'The Mrs. Carter Show'.
Other musicians included in the 100 list were Miley Cyrus and Pharrell Williams.
Miley's extract was written by good friend and godmother Dolly Parton who admitted she would be worried looking from the outside.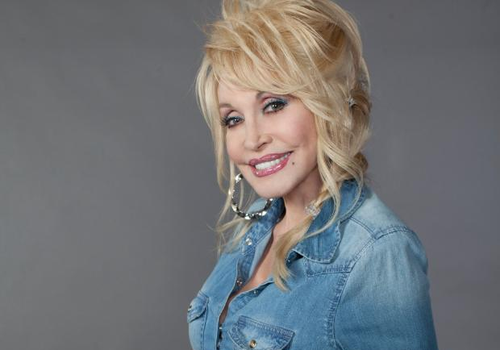 Here's Dolly Parton's full comments on Miley Cyrus:
"If I didn't know how smart and talented Miley is, I might worry about her. But I've watched her grow up. So I don't. She knows what she's doing. She was very proud of the work she did as Hannah Montana, but people were gonna leave her there forever.

"And she was just smotherin' and chokin' in it. So she felt she had to do something completely drastic. And she did. She made her point, she made her mark, and more power to her. 'Wrecking Ball' is a great song.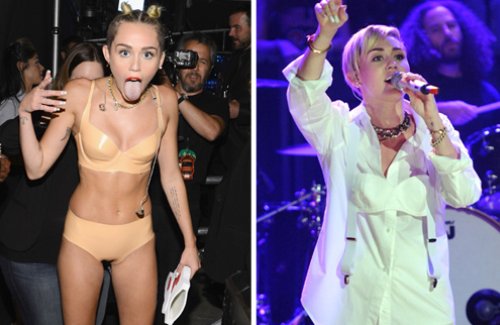 "The whole album is great. So I'm hoping that now she can relax and show people how talented she really is. 'Cause the girl can write. The girl can sing. The girl is smart. And she doesn't have to be so drastic. But I will respect her choices. I did it my way, so why can't she do it her way?"
Justin Timberlake also wrote a short piece on his friend and long-time collaborater Pharrell Williams.
The producer was a huge influencing factor on Justin's solo career and the 'SexyBack' star was full of praise for the 'Happy' star.
"When I decided to work on my first solo album in 2002, Pharrell was the first musician I spoke to," he explains. "I will never forget how free and fun those sessions were."
Check out Justin Timberlake's full comments on Pharrell for TIME below:
"At 41 and still with the swagger and appearance of a college kid, he has been the biggest part of our soundtrack for the past 15 years. And you will never see him doing it without a smile on his face.

"When I decided to work on my first solo album in 2002, Pharrell was the first musician I spoke to. I was 21 and ready to say something to the world. But I needed someone to help me translate exactly what that something was. I knew from our first conversation that he was that person.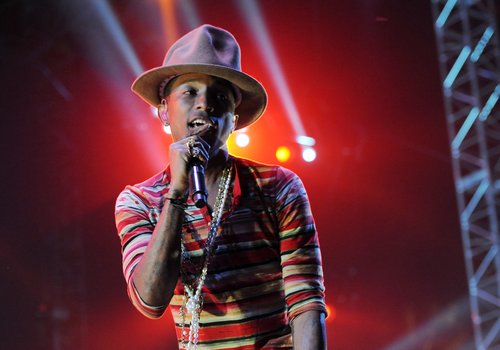 "I will never forget how free and fun those sessions were. There were no rules, loads of laughs and music being created that made you feel like you could levitate. The collaboration I have with him is like no other. He made me fearless, and I've carried that with me the rest of my life.

"That's what Pharrell does. He injects that vibrant energy into the music in a way that you can feel. Whether it's the chord changes that remind you of another time or the melody that instantly grabs you, you are transported to another place. You smile, you dance, you clap along. His music actually does make you happy.

"Maybe that's why he still looks younger than the rest of us. Yep … Pharrell Williams is having way too much fun. And I don't know about you, but I hope he never stops."
You may also like...