Four Students Perform Beyonce's 'Flawless' Dance Routine... On An Airport Travelator!
13 February 2015, 16:29
Check out these ladies puttin' it DOWN with their recreation of the dance routine. #Flawless
That's one way to board a flight…. saluting Captain Beyonce!
There's a new viral spreading across the Internet right now of four life-loving university students recreating the amazing choreography to Beyonce's 'Flawless'… while on a travelator!
The ladies, all members of the University Of Oregon Acrobatics & Tumbling Team were at San Francisco International Airport waiting for their next flight, so decided to get in a little bit of practice inspired by Queen Bey!
Hit play on the video above to see their efforts… and prepare to be mightily impressed! Go girls!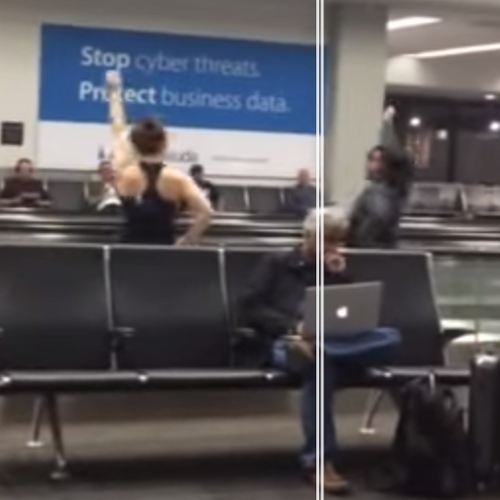 You may also like...