"Beyonce's Work Ethic Is Absolutely Insane" Says Sister Solange
29 April 2014, 11:20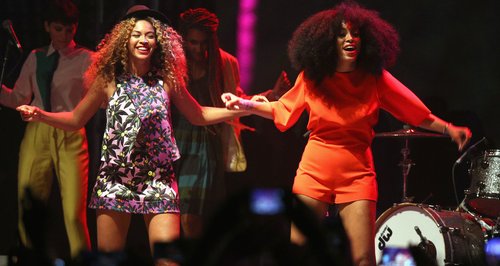 The 'XO' star has been praised by her sibling who also talks about the singer juggling family and work commitments.
Beyonce has received some high words of praise by her sister Solange.
The pair recently joined forces on stage at Coachella festival and now the younger sibling has been speaking to ASOS about the work ethic of her big sister.
"I have never seen anything like it in my life, from anyone. It's absolutely insane," she told the publication.
"Now that she's become a mother, and the way that she's able to balance that is so inspiring, If I am ever feeling like I want to open up my mouth and complain about how hard I am working, I think, "Uhhh! Sit down!"
Beyonce also shows no signs of stopping as she has just announced plans for a new tour with husband Jay-Z.
You may also like…