Beyonce's Sister Solange Knowles 'Attacks' Jay-Z In Elevator In Supposed Leaked Footage
13 May 2014, 11:20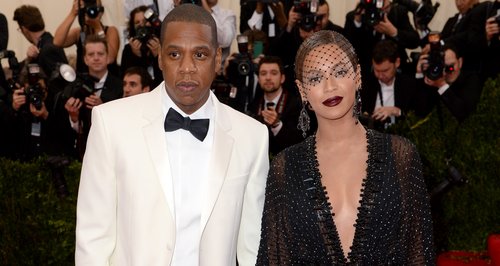 The trio are allegedly seen taking an elevator journey before the shocking attack that follows.
Jay-Z and Beyonce's sister Solange Knowles hit headlines across the world yesterday (12th May) after footage emerged of a supposed fight between the pair.
In surveillance camera footage obtained by TMZ on Monday, Solange is seemingly seen lashing out at the '99 Problems' rapper and kicking at him while taking a lift alongside Jay-Z and her sister Beyonce.
The trio were believed to be heading back to their rooms at The Standard Hotel in New York City earlier this month, after attending the Met Gala together, when the incident in question took place.
Since the footage emerged the Internet has gone wild with speculation as to what caused the confrontation, with the hashtag #WhatJayZSaidToSolange continuing to trend on Twitter as fans and media commentators react to the shocking footage.
After the elevator incident Beyonce was spotted getting into a car with Solange while Jay-Z left shortly after in a separate car.
None of the parties involved have yet to make any official comment on what happened.