Michelle Williams Talks Destiny's Child "Issues" And Beyonce's Body Insecurities"
12 July 2013, 12:30 | Updated: 12 July 2013, 12:44
The 'Survivor' singer opens up about her time in the girl group.
Destiny's Child star Michelle Williams has revealed how the group suffered "behind the scenes" with "issues".
The 'Bills Bills Bills' singer told InTouch also revealed how the group struggled with body insecurities.
"On the outside, we were poised and smiling," she said. "But behind the scenes we had issues.
Speaking about her own weight, she added: "I was trying to gain weight, and meanwhile Beyonce would say, 'I think my thighs are too big'."
The star is expected to unveil a new solo album herself this year and said she still has fond memories of her time with Beyonce and Kelly Rowland.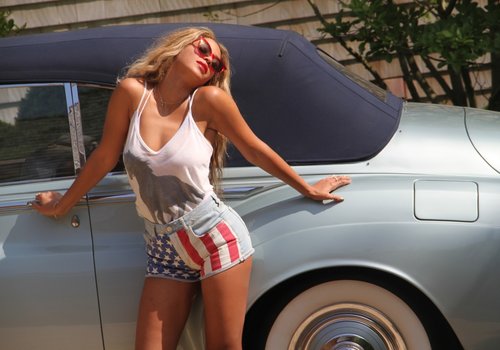 She said their time was "real" and they "had each other, flaws and all."
Earlier this year, the trio reunited on stage to perform a medley during Beyonce's halftime Super Bowl 2013 set.