WATCH: Beyonce's "Lemonade' Trailer Arrives… But The #BeyHive Has NO Idea What It's For!
18 April 2016, 10:00
LEMONADE Trailer | HBO
01:06
A new album? A new movie? Both?! Queen Bey's got plans…
Beyonce loves NOTHING more than completely surprised fans and doing the opposite of what we all expect her to - and it looks like she's not changing anytime soon judging by Queen Bey's latest move.
The 'Drunk In Love' star has dropped an oh-so-cryptic trailer titled 'Lemonade' which shows us LOADS but tells us NOTHING, if you'll forgive us for saying so.
Between moody shots of a braid-haired Beyonce bowing her head against a hair to shots of her losing her shiz in the streets and going at a security camera with a baseball bat - the teaser is nothing if not emotive!
"The past and the present merge to meet us here," Beyonce says in voiceover, as the trailer closes pushing fans to watch a "world premiere event" on 23rd April on HBO.
Could it be a new documentary movie about the live of Beyonce Knowles aka Mrs Carter? Or could it be the premiere of a whole MOVIE album - full storyline-led music videos all forming the next studio record from Queen Bey?
Keep it Capital for more news on Beyonce's 'Lemonade' - and what to expect - as soon as it happens.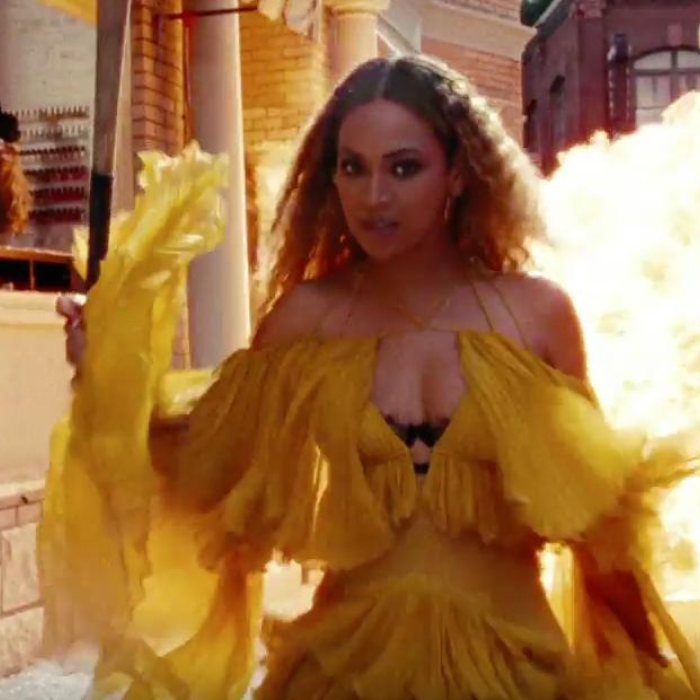 You may also like...