Beyonce Beats Kim Kardashian To Be Named Most Searched Person On The Internet
2 December 2013, 12:12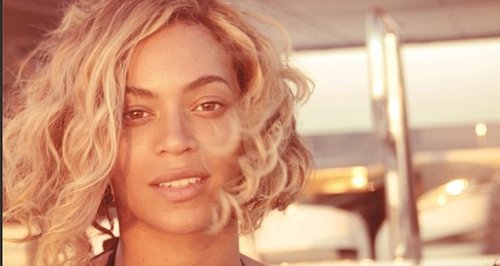 The likes of Taylor Swift, Rihanna and Miley Cyrus also feature in Bing's top ten most searched people.
Beyonce has topped a list to be named the most searched for person on the internet, in a new survey by internet search engine Bing.
The 'Countdown' star has had a huge year in 2013 after performing at Barack Obama's presidential inauguration, headlining the US Super Bowl halftime show and launching her 'The Mrs Carter Show' tour in April.
Beyonce was named the most searched for person earlier today (2nd December) in Bing's official results list, beating reality star Kim Kardashian who is at number two.
The music world features heavily in the list with Rihanna, Taylor Swift and Madonna rounding out the top five in that order.
Canadian pop star Justin Bieber also featured highly at number six, while both Miley Cyrus and Nicki Minaj were in the top ten.
Check out a list of the full top ten most searched people in the US below:
Beyonce
Kim Kardashian
Rihanna
Taylor Swift
Madonna
Justin Bieber
Nicki Minaj
Amanda Bynes
Miley Cyrus
Barack Obama