Beyonce And Jay-Z Add More Dates To 'On The Run' 2014 Stadium Tour
14 May 2014, 12:16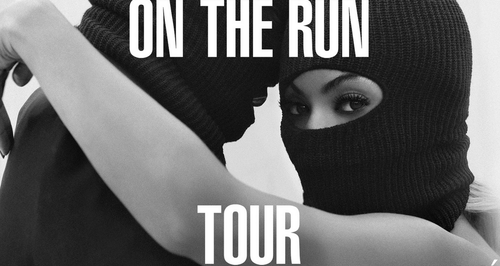 The power couple announce additional shows for the joint venture.
Beyonce and Jay-Z have added new dates to their 'On The Run' stadium tour.
The couple will will now play additional shows at Rose Bowl, Pasadena, California on 3rd August and AT&T Park, San Francisco, California on 6th August.

The duo announced details of the tour last month, which included 16 dates across North America between June and August.
The tour will kick off at the Sun Life Stadium in Miami on 25th June and call in at stadiums in Toronto, Dallas and Los Angeles.
Check out the confirmed dates of the 'On The Run' tour so far:
Jun 25 - Miami, FL
Jun 28 - Cincinnatti, OH
Jul 1 - Foxborough, MA
Jul 5 - Philadelphia, PA
Jul 7 - Baltimore, MD
Jul 9 - Toronto, ONT
Jul 11 - East Rutherford, NJ
Jul 15 - Atlanta, GA
Jul 18 - Houston, TX
Jul 20 - New Orleans, LA
Jul 22 - Dallas, TX
Jul 24 - Chicago, IL
Jul 27 - Winnipeg, MB
Jul 30 - Seattle, WA
Aug 2 - Los Angeles, CA
Aug 3 - Pasadena, CA
Aug 5 - San Francisco, CA
Aug 6 - San Francisco, CA
You may also like...