Beyonce, Jay-Z And Other Celebrities' Personal Financial Details Leaked Online
13 March 2013, 11:19
The 'Crazy In Love' star was among one of many targeted by Internet hackers this week.
Beyonce and husband Jay-Z are among a host of celebrity stars who have seen their personal financial information posted online by Internet hackers.
The 'Crazy In Love' singer's details were shared on a Russian website – which did not disclose how the information was obtained.

Several government officials and FBI agents were also targeted in the online attack as well as the likes of Ashton Kutcher and Kim Kardashian.
A Los Angeles police commander said the LAPD had launched an investigation to find out who the details were leaked after their own police chief was also named in the report.
"People get mad at us, go on the Internet and try to find information about us, and post it all on one site," Cmdr. Andrew Smith told Billboard. "The best word I can use to describe it is creepy.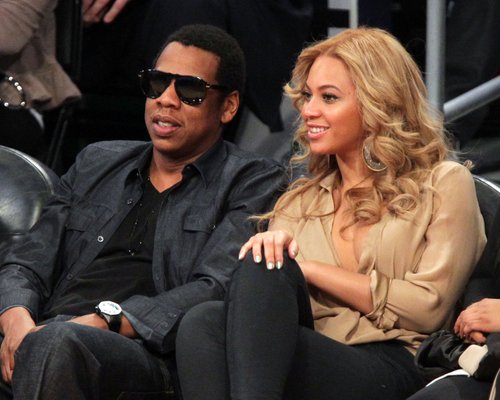 "It's a creepy thing to do."
Meanwhile, Beyonce is currently preparing to hit the road on her 'Mrs. Carter Show' world tour next month.
The singer is also preparing for the release of her new studio album - with an apparent tracklisting leaking online last week.