Beyonce Writes Essay On Feminism And Declares Gender Equality A "Myth"
13 January 2014, 14:49 | Updated: 13 January 2014, 14:50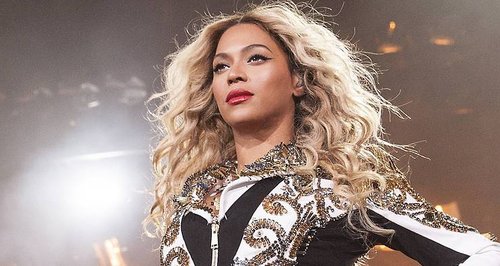 The 'Drunk In Love' singer contributes to the Shriver Report to give her view on gender equality.
Beyonce has contributed an essay on womanhood and feminism to the annual Shriver Report this month, urging people to "stop buying into the myth about gender equality".
The 'XO' singer has written her own piece for the 400-page study, insisting that it is "unacceptable" that women and men earn such different salaries in the US.
"We need to stop buying into the myth about gender equality, it isn't a reality yet," Beyonce writes in the article. "Today women make up half the US workforce but the average working woman earns only 77 percent of what the average working man makes.
"But unless women and men both say this is unacceptable, things will not chance," she continued. "Humanity requires both men and women, and we are equally important and need one another. So why are we viewed less equal?
"We have a lot of work to do, but we can get there if we work together," Beyonce adds. "Woman are more than 50 percent of the population and more than 50 percent of voters.
"We must demand that we all receive 100 percent of the opportunities."
Beyonce launched her brand new self-titled album back in December.