Diplo Confirms Beyonce Collaboration For Her New Album
29 April 2013, 10:22
The esteemed producer says he is currently "in the middle of something" for the 'Crazy In Love' singer.
Diplo has confirmed that he is currently working on music for Beyonce's new studio album.
The producer, who has previously teamed with the likes of Usher, Chris Brown and Snoop Dogg and could feature on the Destiny's Child star's latest record.
"I'm in the middle of something for her at the moment," he told NME.
The 'Countdown' star has been busy working on her record all 2013 and confirmed collaborations with the likes of Justin Timberlake, Pharrell Williams and Timbaland earlier this year.
She debuted new song 'Grown Woman' during her Pepsi TV commercial and more recently new song 'Standing On The Sun' for her H&M advert.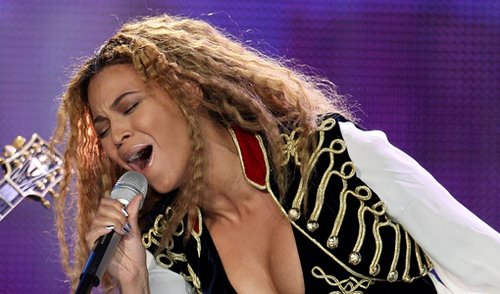 Meanwhile, Beyonce is currently on her 'The Mrs. Carter Show' world tour – which hit the UK this weekend.
The tour will continue in London tonight (29th April) with the first of six nights.