Beyonce Shocked At Controversy Over Cuba Holiday: "It Was Such A Beautiful Trip"
8 May 2013, 10:49 | Updated: 8 May 2013, 10:51
The 'Love On Top' singer says she learned so much on her and Jay-Z's visit and had no idea there would be such a fallout.
Beyonce has confessed that she was left shocked at the criticism and controversy over her and Jay-Z's recent trip to Cuba.
The couple were said to have not attained the correct permits for their visit, but the Destiny's Child singer said it was a "beautiful trip" regardless of the negativity they initially received.
"You know, it was such a beautiful trip. I met some incredible children," the singer told ABC News of her fifth anniversary break. "I visited some incredible entrepreneurs."
The 'Crazy In Love' star continued: "And it was really, it was really educational for me. I learned so much about so many people and the country, and it was actually quite shocking."
Upon the couple's return, the '99 Problems' rapper released a song called 'Open Letter' in which he hit out at criticism and claimed Barack Obama helped him get clearance for his trip.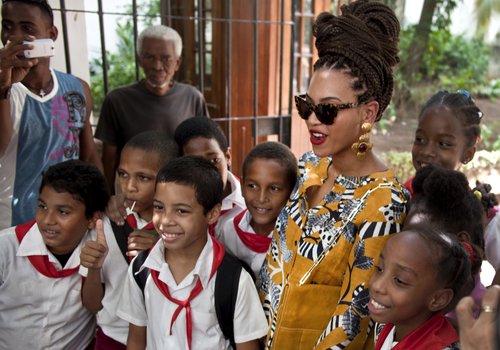 The President has since denied any involvement with the treasury also saying that The White House had better things to do then sort out the couple's permits.
Meanwhile, the singer was among the guests at the Met Gala Ball this week and was also seen posing with PSY backstage at the show.