Beyonce "Wanted" To Show Off Post-Baby Body In New Album Music Videos
3 January 2014, 09:23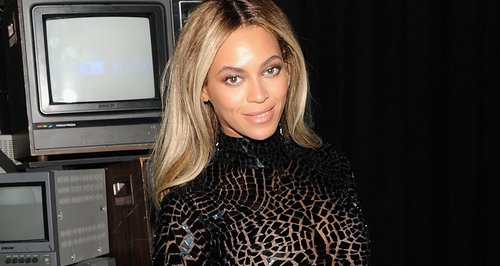 The 'Drunk In Love' singer says she was proud to find her sexuality again after becoming a mother.
Beyonce has revealed she wanted to show off her figure in the music videos for her latest album to show other mothers that it is possible to get your body back.
The 'XO' singer wears several revealing outfits in the videos for the recently released 'Beyonce', and says it was "important" to her to find her sexuality again through the promos.
"I wanted to show my body," Beyonce reveals in new making-of clip for the record. "I wanted to show that you can have a child and you can work hard and you can get your body back.
"I know finding my sensuality, getting back into my body, being proud of growing up," she continued. "It was important to me that I expressed that in this music, because I know that there's so many women that feel the same thing after they give birth.
"You can have your child and you can still have fun and still be sexy and still have dreams and still live for yourself," Beyonce added.
It was recently announced that Beyonce's 'The Mrs Carter Show' world tour was the second highest grossing tour of 2013, according to Pollstar.
Beyonce is set to bring the tour over to the UK for a series of shows in February and March.