Start The Petition! We Need To See Blue Ivy Doing The 'Chandelier' Dance ASAP!
19 January 2015, 11:59 | Updated: 19 January 2015, 17:20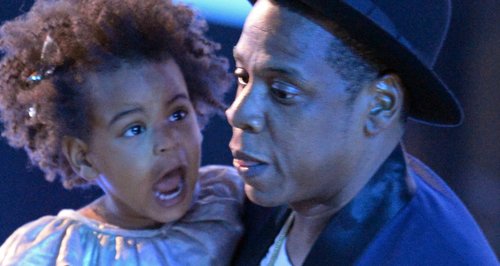 Beyonce's best pal Gwyneth Paltrow reveals lil Blue Ivy Carter is even more talented than we thought.
So it turns out that Blue Ivy could well be more talented than anyone EVER expected her to be, because according to Hollywood icon Gwyneth Paltrow the little nipper can already perform Sia's 'Chandelier' dance routine to perfection!
She may only be three years-old, but it seems those super-talented genes from her parents Jay-Z and Beyonce have DEFINITELY been passed down to lil Blue, judging from Gwyneth's latest comments.
"She is a powerhouse, she is the boss of everything," Gwyneth revealed on Watch What Happens Live at the weekend. "She can do all the choreography to 'Chandelier' even though she's just three years-old. She's just super-smart and I love her so much."
Check out this ADORABLE snap below of Blue Ivy with her mum and dad on their family holiday this month. And yes... that is a real tiger! (Picture: Instagram):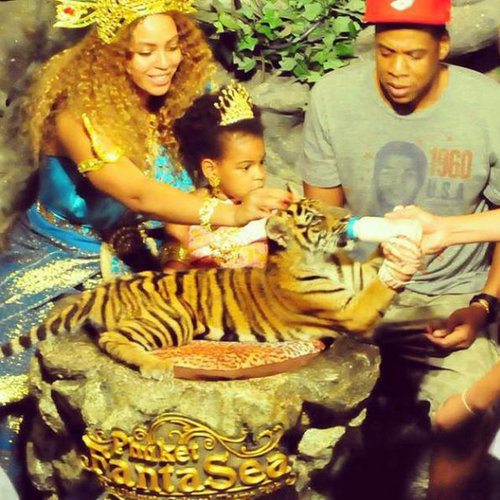 Gwyneth also talked about her BFF status with super-couple Jay-Z and Beyonce, and says they get on so well because they've been through so many of the same problems.
"The greatest perk of being their friend is that I have a relationship with people who have similar [backgrounds]," she added. " Obviously I'm not as famous or successful as they are, but I do have a life in the public eye, and I have people to walk through life with in that capacity. They're very kind and loving people."
But enough of that, because we can't get the thought of the adorable Blue Ivy smashing Sia's dance routine out of our heads. Come on Bey, get that 'Video Phone' out and show us Blue's moves!
You may also like...