Beyonce: 18 Ways She Made The World 'Bow Down' In 2013
28 December 2013, 19:40 | Updated: 27 March 2017, 16:31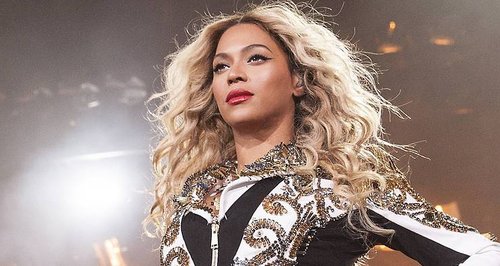 All hail Queen Bey! This was one star who truly ran the world like only she could this year.
Well, well, well! There's no way you can mention 2013 and not instantly think of Queen Bey. She stole the show with her comeback this year.
There's been Presidential performances, a Super Bowl half time show that caused a blackout and the most surprising new album release of all time.
Ladies and gentleman... here is how she did it!


1. So you want to own 2013? How does a performance at the Obama Inauguration to start the year sound?


2. But wait…you're asking if she sang the National Anthem live? Well she give two fingers to everyone with her Super Bowl press conference appearance. #AnyQuestions?



3. What was that you said? SUPER BOWL!!!! Talk about a halftime show and a half….or something like that?!




4. Her faces were killer too..




5. And then she reunited with her Destiny's Child bandmates.





6. Basketball legend Shaquille O'Neal couldn't get enough of it all.

7. It was so good, there was a power cut in the game!



8. There was also a multi-multi-multi-multi-multi million sponsorship deal with Pepsi, which gave us our first taste of new music in the form of 'Grown Woman'.



9. Did we mention the Grammys? She's now got 17 of these bad boys! (Someone get the polish)




10. The 'Mrs. Carter Show' World Tour Built Everyone's anticipation with these killer promos.


…and it certainly didn't disappoint.

Awwww...


11. She face-timed with fans, performed with some of them and even took a Selfie with one.


12. Beyonce also pretty much owned Instagram this year.




13. There was also a headline set at the Chime For Change concert..where she was joined by hubby Jay-Z.




14. She even faced some troubles along the way…such as her hair getting stuck in a fan.



15. Bey also became the Queen of V Festival and looked so cool riding those roller coasters.




16. And after a roller coaster of a year with the world questioning would a new album come? She knew all along that there was a secret in store..
Then overnight.... this happened!




17. And it was accompanied by 17 videos, including this gem...
[[ This video has been removed ]]
Beyoncé - XO on MUZU.TV.

18. And it's now become the fastest selling ever on iTunes!


2013… you've been owned!




In case you had any doubts, just remember this happened....