Avril Lavigne Finally Addresses Conspiracy Theory She Died In 2003 & Is Now A Clone
2 November 2018, 15:58 | Updated: 2 November 2018, 16:06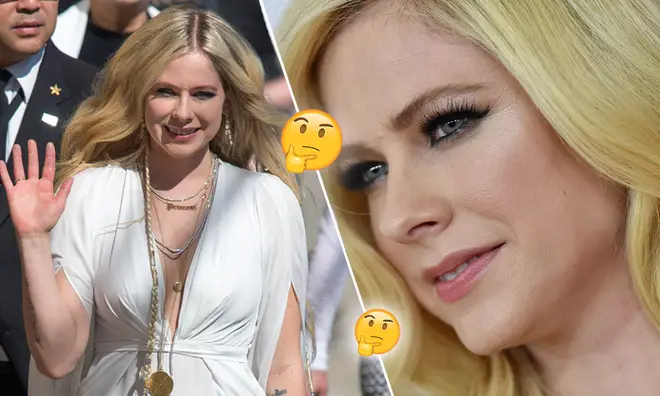 After years of a wild conspiracy theory doing the rounds that Avril Lavigne died in 2003 and has been replaced by a clone ever since, the question was finally put to the singer and many are saying her answer was kind of vague...
It feels like we rarely hear from Avril Lavigne these days, but she sat down for an interview in Australia with Kyle and Jack O on KIIS over in Australia and finally addressed those wild conspiracy fan theories that she died in 2003 and has since been a body double by the name of Melissa Vandella, and she finds the whole thing pretty weird.
Love Island's Laura Crane Rushed To Hospital & Battling Life Threatening Illness
In a theory that stems all the way back to 2005- there are many people out there that believe Avril was replaced by a body double after struggling to deal with her fame, and was replaced full time by Melissa when she 'died' back in 2003. Yes, it's pretty crazy but there are people out there who believe it.
The question was finally put to Avril about the theory and she replied saying: "Yeah some people think that I'm not the real me which is so weird! Like why would they even think that" which pretty much denies the whole thing, but some are saying she remained vague about her answer...
So, either she's Avril, the pop star herself saying that these theories are weird A F, or a very convincing clone who's mastered the art of posing as the icon, and only you can be the ultimate judge.
Want Tickets To Capital's Jingle Bell Ball Before Anyone Else? Download Our App Now To Access Pre-Sale!