Avicii's Hidden Family Revealed As Secret Girlfriend Shares Heartbreaking Pictures With Stepson
27 April 2018, 13:15
Terez Kačerová had been in a secret relationship with the late DJ and has spoken openly about her grief and their plans to build a life together...
As news broke of Avicii's death last Friday, those closest to him have been paying heartfelt tributes to the DJ, but now, his secret girlfriend has come forward to speak about the grief she is experiencing at his loss.
People Aren't Happy With Avicii's Management After This Chilling Scene In His Documentary
Czech born model Terez Kačerová posted an emotional letter to her Instagram page revealing how Avicii, real name Tim Bergling and her were planning on having children together and stepfather role he took on to her young son, Luka.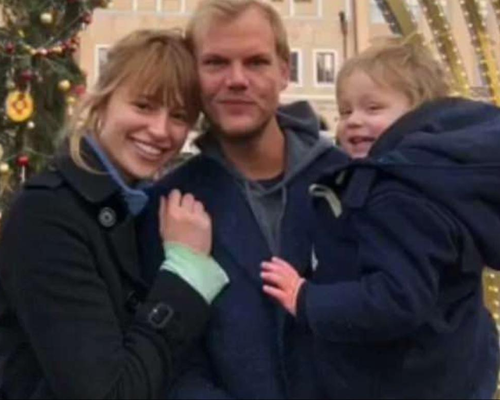 Picture: Instagram
In her letter, she explains how she kept the relationship a secret because she wanted no part of 'Avicii's' world of fame and fortune.
She wrote: ''I was always very set on keeping our relationship private because I wanted it to be OURS and ours only and wanted no part in that madness. But I thought, if I'm going to share this with the world, it will be when I'm pregnant with our child. Ohhhh how that plan went wry.''
She explains that her young son Luka will have to grow up without the father figure that Avicii provided, writing: "I used to tell you that Luka will never remember a life without you. Now I hope that he will remember his life WITH you. I'll be there to remind him. I'll show him.''
Tereza says she only believed his death when she saw they had changed his bio in Wikipedia from "is" to "was".
Devastatingly, she speaks of her pain upon learning the news, saying: ''The day you died, I went to your house to feel you around me...I lay under your shower for ages...I took all your sheets and pillows and comforter and even the mattress cover home, so that I could sleep in them, surrounded by the smell of you.''
Avicii was found dead in the hotel he was staying at in Oman, with his with family yesterday confirming he took his own life.
Download Our New App For All The Latest Music News
Watch Avicii's documentary reveal the pressure he was under