The Avicii Effect: 11 Pop Songs The DJ Somehow Made Even BETTER With His Remixes
23 April 2018, 11:09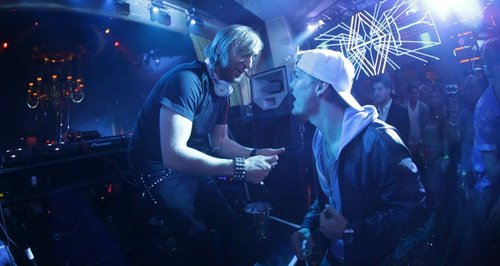 From Daft Punk and Madonna to David Guetta and Coldplay - here's to Avicii's most memorable remixes.
There's no doubt that Avicii was one of the most in-demand DJs and producers in the world, with an ever-growing list of artists who wanted to work with him and capitalise on 'The Avicii Effect'.
After the Swedish superstar's shocking death, we're remembering his finest work - from his own amazing material on debut album 'True', spawning hits like 'Hey, Brother' and 'You Make Me', to producing for other artists, remixing chart smashes AND touring the world, Avicii's seemingly on everyone's wishlist.
Sit back, hit play... and get ready to feel ready to PARTY thanks to the efforts of Mr. Tim Bergling.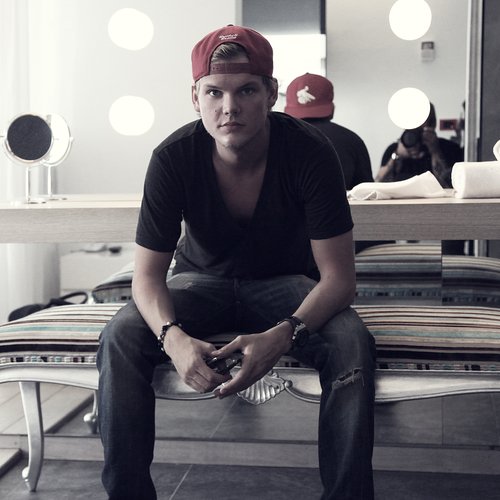 Avicii - 'Feeling Good' (2015)
The 'Levels' DJ's track was a reworking of the classic soul song made famous by Nina Simone. And while there's nothing that could ever beat the original, Avicii put a powerful new take on the track which we absolutely LOVE.
Daft Punk - 'Derezzed' (2014)
Taken from the soundtrack of Disney's sci-fi sequel 'Tron: Legacy', check out this amazing reworking of Daft Punk classic 'Derezzed' to see what Avicii came up with to put his own spin on the robots' work.
Armin Van Burren Feat. Laura V - 'Drowning' (2011)
AVB is a legend in his own right, but the dancefloor anthem 'Drowning' still benefits from that golden touch in this remix by Mr. Bergling.
Madonna - 'Devil Pray' (2015)
Madge knows a good thing when she sees it, so it's no wonder she wrangled a production session with Avicii to work on her song 'Devil Pray' from her 2015 album 'Rebel Heart'. You can TOTALLY feel the 'Hey, Brother' flavours once this one kicks in...
Enrique Iglesias Feat. Pitbull - 'I Like It' (2010)
Taking things way back to 2010 now, as Avicii somehow made Enrique's latin-dance smash even BIGGER and BETTER than it already was. Tim, you absolute legend!
David Guetta Feat. Estelle - 'One Love' (2009)
It would be PRETTY hard to go wrong by bringing together two of the DJ world's finest talents on one track. So it's no surprise that Avicii's 2009 'One Love' remix basically smashed it out of the park.
Major Lazer Feat. Amber Coffman - 'Get Free' (2013)
Avicii managed to bring a fresh take to Major Lazer's dancefloor anthem 'Get Free' back in 2013. Could this man do ANYTHING wrong? (Answer: NO!)
Coldplay - 'A Sky Full Of Stars' (2014)
You wouldn't ordinarily put an indie-rock name like Coldplay together with the Swedish DJing machine that is Avicii, but it totally worked and brought something absolutely unique to the charts thanks to Tim Bergling's beautiful production talents..
Robyn - 'Hang With Me' (2010)
Taken from Robyn's 'Body Talk' album, 'Hang with Me' had been a cult dance-pop anthem for some time now, and having Avicii work his magic on the hit didn't exactly hurt.
Madonna - 'Girl Gone Wild' (2012)
Back in 2012, Madonna wrangled a bit of Avicii flavour for a remix of 'Girl Gone Wild' from her album 'MDNA'. What can we say? Madge clearly has taste.
David Guetta - 'Lovers On The Sun' (2014)
This Vodafone Big Top 40 chart smash was a big hit for David Guetta in 2014, and you've got to imagine having Avicii helping out on production duties didn't hurt the creation of this absolute ANTHEM.
Check out Avicii's iconic and memorable #CapitalSTB set...