Austin Mahone Names Rihanna As His Pop Star Crush: "I Love Her!"
23 May 2014, 14:33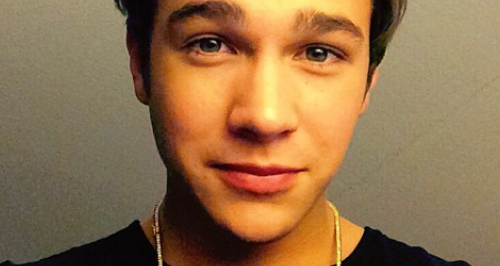 The 'Mmm Yeah' singer recalls getting to meet Rihanna for the first time.
Austin Mahone has named Rihanna as his not-so-secret celebrity crush, after stopping by Capital for a chat this week.
The 'Mmm Yeah' star admitted to having a big crush on RiRi and says she's "a ten" in his books.
"I don't know about a childhood crush, but my crush right now is Rihanna!" Austin declared to Max on Capital this week. "I love her.
"She was [my screensaver], but then I saw her at the iHeart Awards and I didn't want to be like ,'Hey, can I have a picture?', and then her see my background," Austin recalled. "I changed it that day just in case I saw her, I didn't want her to think I was crazy.
She was cool. She's a ten," he added.
Austin Mahone releases his new single 'Mmm Yeah' on 22nd June.
You may also like...