What Is The Sample On Ariana Grande & Nicki Minaj's 'The Light Is Coming'?
22 June 2018, 16:37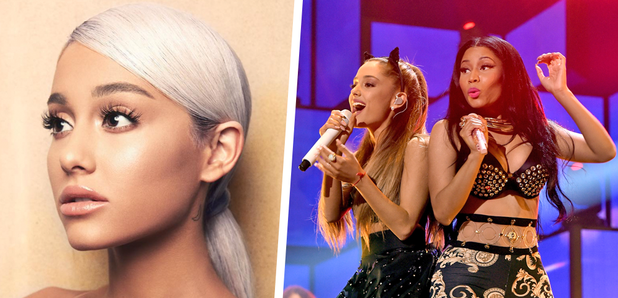 Ariana Grande's new song taken from her album 'Sweetener' has got fans wondering exactly whose voice they can hear in the background sample!
There are plenty of samples in music these days - from Drake's Nice For What (Lauryn Hill) to Cardi B's 'I Like It' (Pete Rodriguez) - but everyone's talking about the sample Ariana Grande's used on her new single 'The Light Is Coming'.
Featuring Nicki Minaj, 'The Light Is Coming' is a brilliantly creative, upbeat modern-pop anthem and when we're not singing along to it, we've found ourselves asking about that voice in the background.
> WATCH: Pete Davidson Confirms Ariana Grande Engagement, Saying It's "F***ing Lit"!
Well after a little bit of research, we've discovered that the sample Ariana, or more accurately the producer of 'The Light Is Coming', Pharrell Williams, has used is from a 2009 news clip of a fiery exchange between a man and a U.S Senator about health care.
As you can see from the video above, the debate is pretty heated and for some reason Pharrell decided to use a sample from it on Ariana's new song, but it turns out it's not the first time he's used it.
Pharrell also used a sample from the video clip on his NERD song 'Lemon', which featured none other than Rihanna, whilst he also produced a track called Master Race' for rapper Busta Rhymes and used it on that too!
What Pharrell's obsession with the clipis we don't know, but one thing we do know is that 'The Light Is Coming' is a total bop!
> Download Our Free App For All The Latest Ariana Grande News!