Pete Davidson Posts Huge Statement About Being 'Bullied' By The Public & Suicide
3 December 2018, 17:49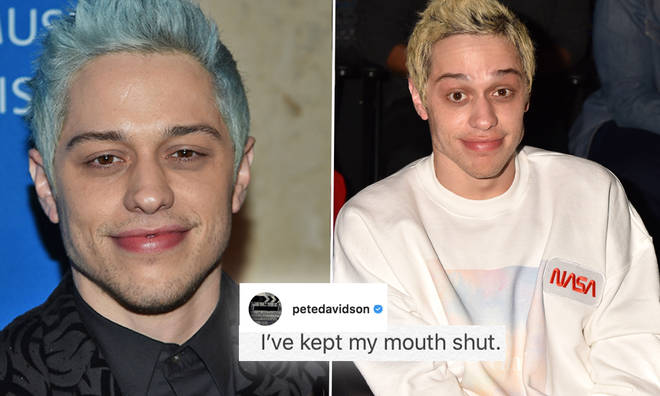 Pete Davidson has shocked fans by sharing a huge statement on Instagram.
Pete Davidson has posted a huge statement on Instagram about being 'bullied' by the public.
The SNL star, who broke up with Ariana Grande last month after a whirlwind romance, began by saying he had 'kept his mouth shut' following his high-profile split.
He then opened up about the torrent of abuse he has received over the last '9 months' and even spoke about suicide.
The full statement reads: "I've kept my mouth shut. Never mentioned any names, never said a word about anyone or anything. I'm trying to understand how when something happens to a guy the whole entire world just trashes him without any facts or frame of reference. Especially in today's climate where everyone loves to be offended and upset it truly is mind boggling.
"I've been getting online bullied and in public by people for 9 months. I've spoken about BPD and being suicidal publicly only in the hopes that it will help bring awareness and help kids like myself who don't want to be on this earth.
"I just want you guys to know. No matter how hard the internet or anyone tries to make me kill myself. I won't. I'm upset I even have to say this.
"To all those holding me down and seeing this for what it is - I see you and I love you."