Pete Davidson Covers Up Tattoo Of Former Girlfriend's Face
13 June 2018, 16:39 | Updated: 13 June 2018, 16:46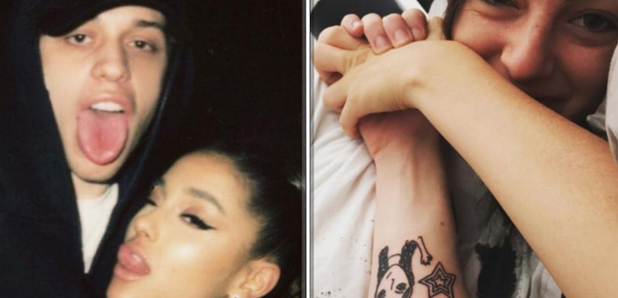 He's added another new inking to his collection!
They only confirmed they were dating a few weeks ago, but Ariana Grande and Pete Davidson are reportedly engaged to be wed. So it's no huge surprise the SNL star has had a tattoo of his ex-girlfriend covered up. I mean, it would be pretty #awks if he rocked up to the alter with that on his arm, wouldn't it?
UsWeekly spotted the 24-year-old had changed his inking when he posted a video clip of himself on Instagram.
> Ariana Grande's Boyfriend Pete Davidson: Who Is The New BF And What Do We Know About Him
He originally had a drawing of his ex-girlfriend Cazzie, who he dated for two years, on his forearm but now it's nowhere to be seen.
Just last week he revealed he had got two other new tattoos which were both dedicated to the 'No Tears Left to Cry' singer.
Pete chose to have Ariana's initials 'AG' inked on his right thumb and her iconic Dangerous Woman bunny ears just behind his own left ear.
Tattoo artist London Reese shared a picture of Pete's tatt on his Instagram profile to show off his latest work, captioned: "We had a good night."
Looks like things are getting pretty serious pretty quickly!