Has Ariana Grande's New Song Release Just Been Confirmed?
18 September 2014, 09:21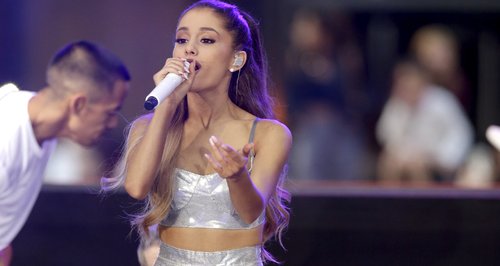 Rumour has is 'Love Me Harder' will be the next single from her album 'My Everything'.
Ariana Grande is on a roll... scoring hit after hit after HIT! And now, she may have another one on her hands!
Fresh from storming the Vodafone Big Top 40 chart with hits like 'Problem' and 'Break Free' over the summer, rumours suggest the US star has now picked out her next single.
According to reports, Ariana's team-up collaboration 'Love Me Harder', which features R&B star The Weeknd, is being sent to US radio stations at the end of September.
The move suggests Ariana is readying the fan-favourite track as her next single from 2014 second album 'My Everything'. What do you think Arianators? Good move?
The album 'My Everything' features Ariana's hit singles 'Break Free' and 'Problem', as well as her Big Sean promotional release 'Big Mistake'.
You May Also Like…