Ariana Grande Debuts Four New Songs – Including The One Written By Harry Styles!
21 August 2014, 10:48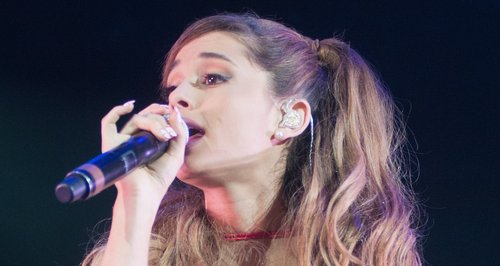 Ariana has revealed new tracks from 'My Everything' – including THAT collab with One Direction's Harry Styles on 'A Little Bit Of Your Heart'.
Ariana Grande's debut album, 'My Everything' is set to drop next week, and the pop princess has revealed four new tracks – including one written by Harry Styles.
MTV have streamed four of her new songs, showing a more soulful and sexy side to Ariana's music.
The tracks include 'A Little Bit Of Your Heart' which was co-written for Ari by actual Harry Styles from One Direction and is a love ballad that is bound to get One D and Ariana fans VERY excited.
Ariana also debuted 'Love Me Harder', 'Be My Baby' and Ryan Tedder's 'Why Try', which prove to be quite the contrast to her upbeat 'Problem'.
With a sneaky peek at what is yet to come, we are VERY excited for the full album to drop next week!
'My Everything' will be released on 25th August