Nawww! Ariana Grande And Miley Cyrus Get SERIOUSLY Gooey Over Their Love For Each Other
6 May 2015, 11:16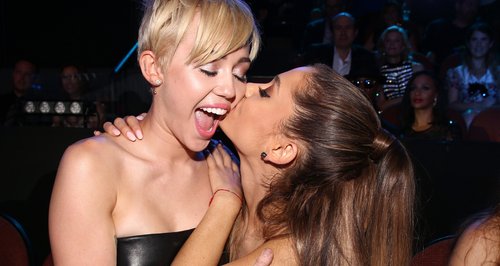 Fresh from the launch of her new charity, Miley and Ari prove their BFF status in front of their fans.
Ariana Grande and Miley Cyrus are clearly feeling the BFF love this week, sharing some SERIOUSLY gooey social media statuses between each other.
'Problem' superstar Ariana couldn't contain her love for naughty pop gal Miley after watching her launch her brand new charity the Happy Hippie Foundation, to fight injustices facing vulnerable people like homeless teens and LGBT youth.
"Congrats to my friend @mileycyrus on the launch of @happyhippiefdn!!! You are an [angel] on Earth," Ariana posted on Instagram, alongside a frankly sweet-as-pie snap of the pair embracing. "I can't thank you enough for doing something so important and for having me be part of something so special.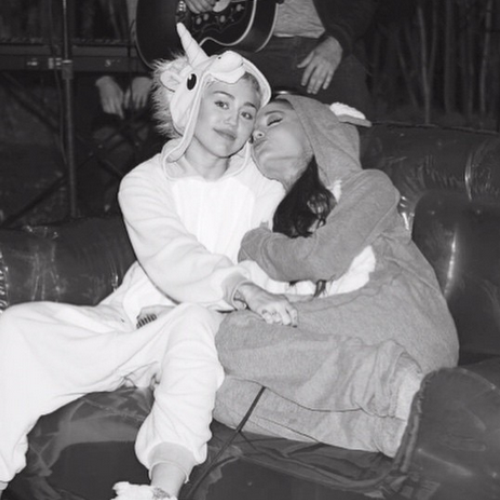 "Thank you for using your voice in such an incredible positive and healthy way," she explained. "Here's to helping so many sweet babes in need."
Miley, being the lovely sort she is, replied in kind with her OWN soppy-but-sweet message to the 'One Last Time' singer. Geez, guys, we KNOW you're BFFs OK!
Love love looooove this girl! Will always be so thankful for you being your sweet little #happyhippie self and being apart of @happyhiddiefdn," Miley posted.
You may also like...
WATCH: Miley Cyrus Performs 'We Can't Stop' At The Capital Summertime Ball 2014