STOP Comparing Ariana Grande To Miley Cyrus... She's Her OWN Superstar!
9 July 2014, 11:13 | Updated: 27 March 2017, 16:31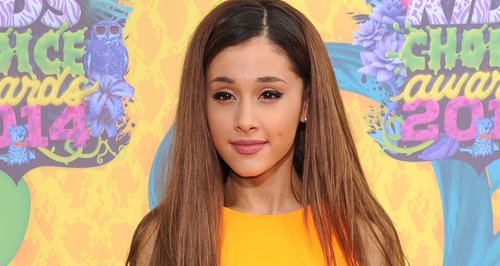 The 'Problem' star says she's tired of every teen star being compared to each other.
Ariana is bored of being compared to twerkin' sensation Miley Cyrus… and wants you to see her as her OWN person!
The US superstar is the lady everyone is talking about right now, thanks to her number one hit 'Problem', but wants lazy comparisons to other pop stars who started out as teen actors to stop.
"There are so many comparisons for girls in this industry, it's annoying," Ariana told the Daily Star this week. "I'm not thinking, 'Miley Cyrus is doing this so I ought to do this too'.
"We are all trying to do our own things and be successful in our own right," she explained. "I'm always excited by people evolving, changing and growing up… I just get to showcase it on stage!'
Miley started out as Hannah Montana during her early career days, before transforming into the twerking, dancing pop juggernaut she is today, while Ariana was best known for her role on kids show Victorious before friending Justin Bieber and dominating the charts this year.
And remember to mark your calendars #Arianators… her 'My Everything' album drops in the UK from 25th August.
[[ This video has been removed ]]