Ariana Grande On Leaving Her Nickelodeon Image Behind And Making R&B Since She Was 14!
17 September 2014, 12:22 | Updated: 17 September 2014, 14:22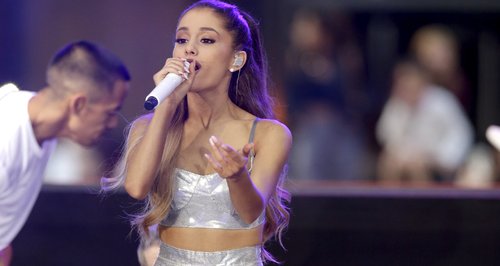 The 'Problem' star says she doesn't want to be known as the Nickelodeon princess in her music career…
Ariana Grande ditched the red hair dye as well as the Nickelodeon princess image when she went from actress to singer – but she's been wanting to make R&B music since she was a young pup!
Before she took the world by storm as a singer, Ariana was famous for her roles in Nickelodeon's Victorious and the spin off Sam & Cat, but she was eager to shed the innocent image when she made the transition.
Ariana told Marie Clare, "I was 14 years old and ready to make an R&B album. I was like, 'Where is that Mary J Blige collab? Where is that Natasha Bedingfield writing session? Where is my session with India.Arie? I'm ready. Let's go'."
And alongside her big ambitions, Ariana was also develoing some rather risqué lyrics!
She explained, "I wrote this song called 'Higher,' and the lyrics were too sexual, too mature. And my mum was like, 'This is a great song, but damn, you're too young for this'."
And while she is now known by many for her music rther than her acting, Ariana says it was a conscious effort to distance herself from the characters she played.
She said, "I was like, 'Guys, there has to be a really distinct difference between me and my character'. And we did that with 'The Way'. I dyed my hair back to brown. I made out with a rapper in the video."
"I made the point I wanted to make. And I was excited to do so after so many years of pretending to be somebody else in front of a lot of people."
You May Also Like…