WATCH: You Think That Dog Filter Is Sexy? Try Telling That To Ariana Grande...
Ariana Grande's New Snapchat Horror Movie #DogFace
01:32
If someone uses that dog selfie on Snapchat, they immediately become cuter by 82%. Or so that's what Ariana thought, after she starred in this selfie-slasher movie...
She may be a 'Dangerous Woman', but there's nothing more dangerous than... Wait for it - the cute puppy filter on Snapchat.
While appearing on Jimmy Kimmel's late night talk show, Ariana starred in a spoof horror trailer, 'Dog Face Filter', where her and a mate were rinsing Snapchat's built-in filters... Kinda like the real Ariana Grande!
But then - just as the voice over bellows - 'some snaps are forever' and the camera pans out to reveal Grande is stuck with the puppy filter permanently on her face.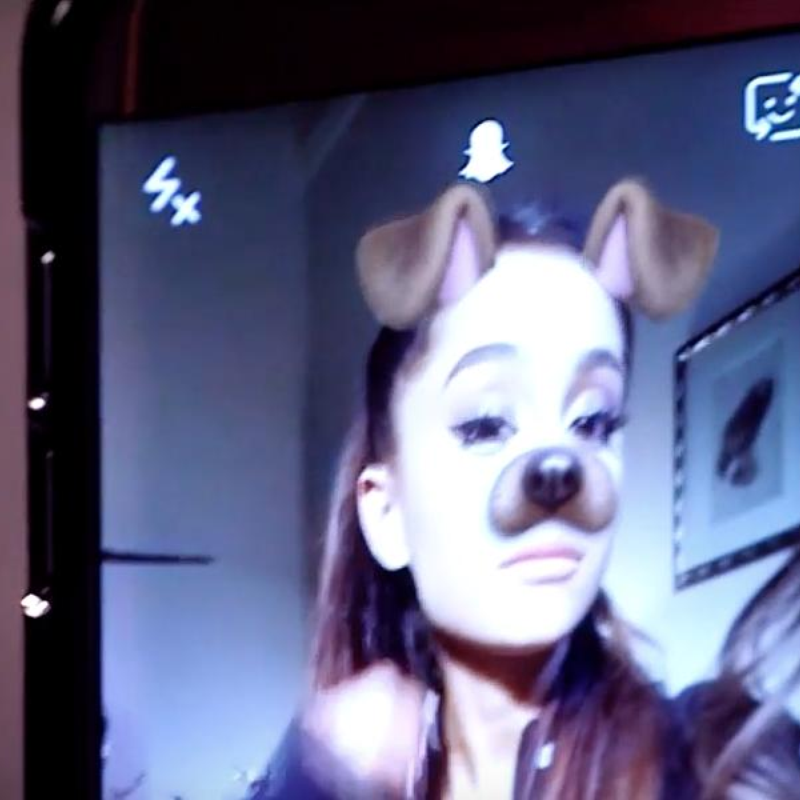 Okay, it's not quite the 'Saw' franchise, but who are you trying to kid? You'd watch this, and you know it!
You May Also Like...