Ariana Grande Addresses "Unfair" Criticism, Says Determination Isn't The Same As 'Diva'
10 November 2014, 15:37 | Updated: 10 November 2014, 15:38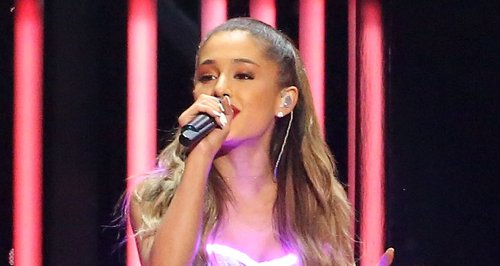 The 'Break Free' popstar fights back against rumours of 'diva' behaviour, saying that men in the industry don't suffer the same criticism.
Ariana Grande is one of the hottest stars of the moment, but the pint-sized pop princess has recently been dogged by rumours of diva behaviour, something the star has strongly denied.
Ariana spoke to The Sun about the rumours, "There's a big difference between being determined and being a bitch. A lot of people don't understand that. A lot of people also don't understand the difference between being kind and being stupid. There are a lot of unfair assumptions that everyone is making."
And Ariana argues that she wouldn't get the same bad press if she were a male artist in the industry, saying, "Of course, of course. Male artists never get it."
Rumours of difficult behaviour haven't been easy for Ms Grande to take, as she confessed, "For a while I was very upset by it, the negativity, but then I realised it's not my business what others think of me. It's my business to stay grounded and focused and not get derailed by any negativity. I've completely detached myself from it. I know what's real. Those that don't understand me, don't need to."
Ariana also argued that her clear vision for what she wants to be may be at the root of the rumours, saying, "I would rather have a strong vision and be in control than be a manufactured pop star that dresses in a certain way because they're told to and makes changes because they're told to. I'm going to make changes and evolve because I'm ready to."
Ariana's new single 'Love Me Harder' will be released on 30th November.
You May Also Like…